Simon Cowell Is Preparing A Charity Single To Help The Victims Of The Grenfell Tower Fire
16 June 2017, 12:08 | Updated: 16 June 2017, 12:24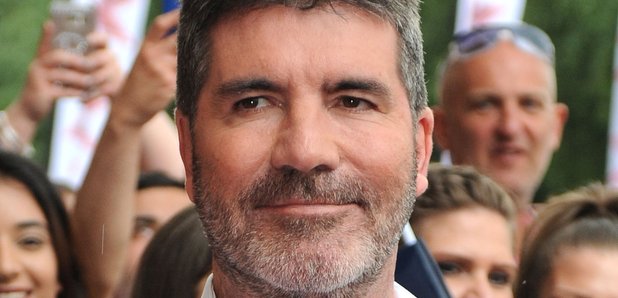 Adele, Lily Allen and Rita Ora have already been to help residents of the West London tower block.
The 57-year-old music mogul - who lives close to the tower block in west London which was destroyed in an inferno on Wednesday (14.06.17) leaving at least 17 residents dead and dozens more injured - has contacted numerous record labels to compile a list of artists to record on the track in a bid to raise money to help anyone affected by the disaster.
Cowell plans to have the song - which has not yet been chosen - ready for release at the start of next week with all proceeds going to the families.
He said: "We will record it hopefully and finish it Sunday, latest Monday (19.06.17). We already started to get a lot of people calling in saying, 'of course we would love to do it'. I do genuinely believe this will make a difference."
And Cowell hopes his song will be the start of more charity events which help people rebuild their shattered lives.
Speaking to ITV show 'Good Morning Britain', he said: "[What] I'm hoping will happen with the record is that it pricks a few people's consciousness and then other people decide to do something else, because I think we can do more in addition to just the record. That's my plan."
And 'The X Factor' judge - who has three-year-old son Eric with his partner Lauren Silverman - admits he would be appalled with himself if he didn't do anything to try and help the victims of the devastating incident which has left hundreds of people homeless.
He said: "Seeing the building it made a big impact. I think the thing that really hit home to me was when I was seeing that wall and I saw those messages and then when I saw how the residents immediately turned up with water and clothes and offers of shelter and everything else and that's when I thought, I'm not just going to sit here and do nothing.
"For me in my position, not to do something would be appalling. So I wrote to all the record label heads and I basically said let's all work together, there's a bigger cause here."
Artists who could be involved in the charity record include those signed to his Syco label, such as Little Mix, Louis Tomlinson, Camila Cabello, Labrinth, James Arthur and Noah Cyrus.
Adele, Lily Allen and Rita Ora all rushed to Grenfell Tower to help residents in the wake of the fire breaking out.
Cowell has been involved in a similar project before when he brought together several stars, including Cheryl Tweedy, Alexandra Burke, Mika and Susan Boyle, to record a cover of REM's 'Everybody Hurts' to raise funds to those affect by the 2010 Haiti earthquake.