WATCH: Selena Gomez & The Weeknd Perform At The Victoria's Secret 2015 Fashion Show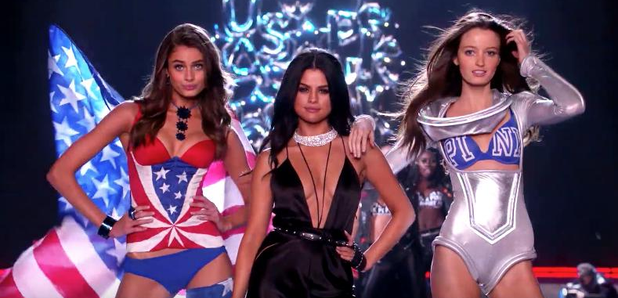 Selena Gomez and The Weeknd bought the musical offerings to this year's Victoria's Secret Show and they didn't disappoint!
The Victoria's Secret Fashion show is one of those dates we ALWAYS look out for when jotting down events in our calendar. Last year, superstars Hozier, Ariana Grande and Taylor Swift graced the catwalk with the angels so there was a LOT to live up to in 2015.
Luckily for everyone Selena Gomez, Ellie Goulding and The Weeknd were on hand to make this already stellar event even more spectacular!
Selena Gomez - 'Hands To Myself/Me & My Girls'
Fresh off the back of the lip sync video Selena did with the angels, she performed her new single 'Hands To Myself' and absolutely killed it (in a good way of course).
Ellie Goulding - 'Love Me Like You Do'
Ellie was on hand to perform her Vodafone Big Top 40 No.1 'Love Me Like You Do'. The single racked up four weeks at the top spot back in early 2015.
The Weeknd - 'In The Night'
The Weeknd performed his new single 'in The Night' just days after the release of his very intense music video for the track.