Who Is Skip Marley? Get To Know Katy Perry's Latest Collaborator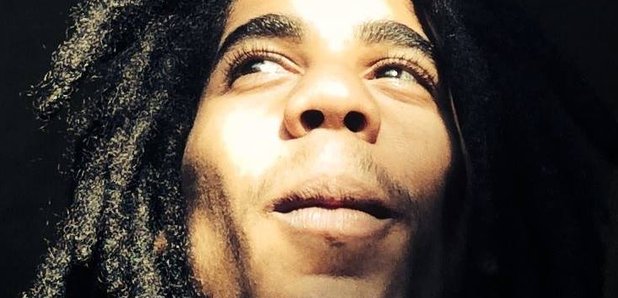 Skip Marley has arrived! The Jamaican born singer has truly shot into stardom after his collaboration with Katy Perry went nuclear!
You wouldn't be frowned upon if you admitted that you didn't know who Skip Marley was until Katy Perry's 'Chained To The Rhythm' however after the single reached the top 10 within two days, we though it would best for you to get to know the newest chart star...
Download Katy Perry's new single 'Chained To The Rhythm' featuring Skip Marley now.
Where is Skip Marley from?
Although he was born in Kingston, Jamaica, Skip was actually brought up for the most part of his childhood in the sunny city of Miami, Florida in the U.S.A.
PIC: Skip Marley Instagram
How old is Skip Marley?
Skip was born in 1996, meaning at the time of writing (2017) he is only 20 years old! His birthday is on the 4th July.
Has Skip Marley got any of his own music I should listen to?
Oh we are SO glad you asked this. Skip most definitely has some of his own music online including the incredible 2015 tune 'Cry To Me'. He followed up with another two tracks 'Life' and 'Lions' which are both just as chilled as this...
Does Skip Marley have his own Instagram account?
We'll be honest, Skip doesn't post too much of his personal life on his Instagram account however if it is just new song updates and when he's touring that you're after then you might want to give him a cheeky follow.
Is Skip related to Bob Marley?
When you see the name Marley, your mind usually goes to one guy...Bob. And it turns out that Skip is indeed the maternal grandson of the Reggae legend. You could probably tell that just from looking at him though, Skip is a doppelgänger of his grandad.