Years & Years Announce Debut Album 'Communion'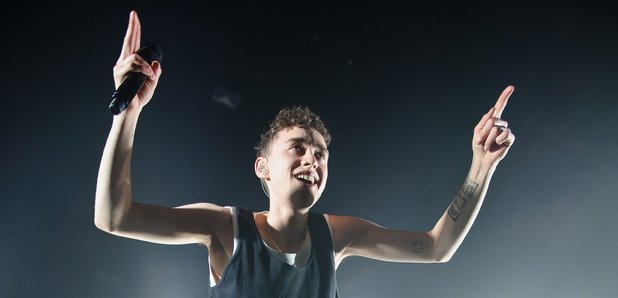 Something wonderful has happened, Years & Years have released some key details about their first LP.
Years & Years are only one of five artists who have been able to secure a No.1 single in 2015 so imagine how excited we were when several cryptic posts started to appear on their official Instagram last night.
Within the space of 5 hours, the word 'COMMUNION' had been spelt out each featuring a small snippet of some that Years & Years' music genius.
Once the word had been completely revealed, the trio then posted the cover art of the album along with the release date which you'll be glad to know is June 22nd 2015.
Here is the full track listing:
1. "Foundation"
2. "Real"
3. "Shine"
4. "Take Shelter"
5. "Worship"
6. "Eyes Shut"
7. "Ties"
8. "King"
9. "Desire"
10. The mysteriously untitled "Track 10"
11. "Without"
12. "Border"
13. "Memo"
14. "1977" (Deluxe)
15. "Ready For You (Acoustic)" (Deluxe)
16. "Track 16" (Deluxe)
17. "King (Acoustic)" (Deluxe)