Zayn Malik To Feature On Naughty Boy's New Album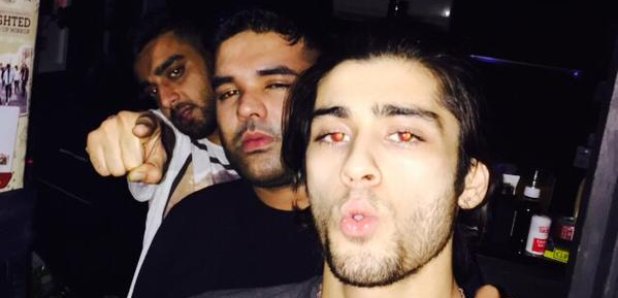 One Direction's Zayn Malik is due to feature on his good friend Naughty Boy's next album.
Good news Zayn fans! Naughty Boy has been speaking to The Sun about his upcoming album and it looks like the One Direction heartthrob will be featuring on it.
He told the newspaper, 'I can't deny the fact that we have made music together. That's music we've made for One Direction and also that Zayn is going to feature on my next album.'
The 'La La La' star continued, 'We're making music and having fun. This is just like a side gig and I don't think there's anything wrong with it. It's a good time for Zayn to showcase what he can really do. I don't think that is being fully exploited with the band because there are five people and it needs to be balanced out.'
What could they have in store for us? Whatever it is, we can't wait!
Studiovibes pic.twitter.com/Wtkd4hxbL5

— zaynmalik1D (@zaynmalik) January 10, 2015