Flashback! 13 Incredible Chart Songs From The 90s That'll Give You Instant Nostalgia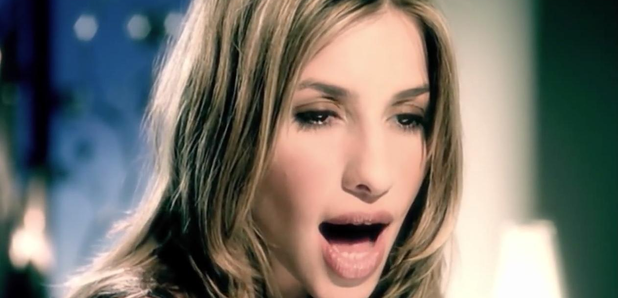 We've put the biggest and best chart songs of the 90s in one handy playlist for you! Whether you're a fan of dance, rock or pop, the 90s has it all.
The 90s was a decade where dirty dance acts like The Prodigy would go head to head with angelic girl groups such as All Saints and Spice Girls. If you grew up throughout the nineties then you'll no doubt know exactly what we're talking about. If you didn't, well, consider this an education.
Want to know EVERY Vodafone Big Top 40 No.1 ever? You've come to the right place.
Let's take a look at the very best tunes that flooded the radio waves back in the glorious 90s...
Spice Girls - 'Wannabe'
Spice Girls were a worldwide phenomenon, at this point this is just a fact. Back in 1996, Mel B, Mel C, Emma, Victoria and Geri burst onto the scene with their debut single 'Wannabe' and the music industry was never the same again.
Oasis - 'Some Might Say'
Taken from their second album '(What's The Story) Morning Glory', Oasis' had insane success with their single 'Some Might Say'. The song was written by lead guitarist Noel Gallagher.
Blur - 'Country House'
Oh yes! First Oasis and now Blur. They were bitter rivals in the 90s UK chart scene. Blur were a little more on the pop side of the spectrum whereas Oasis were more old school rock and roll. Regardless, Blur's 'Country House' was one of the bands biggest ever songs.
Cornershop - 'Brimful Of Asha' (Norman Cook remix)
Norman Cook's remix of Cornershop's 'Brimful Of Asha' is one of those songs that floods the memory with nineties nostalgia, we can just imagine counting our pogs as we speak.
The Prodigy - 'Firestarter'
We'll be honest, we could have chosen any of The Prodigy's anthems. 'Breathe', 'Poison' or 'Firestarter' would be a perfect fit for this playlist but its the latter the band are most well known for and rightly so, turn this one up!
Michael Jackson - 'Earth Song'
We all remember the classics such as 'Bad' and 'Thriler' however the king of pop served up some wonders in the 90s too. 'Earth Song' was a powerful hit that had everyone ruining their jeans in an attempt to replicate MJ back in 1995.
Gina G - 'Ohh Ahh Just A Little Bit'
We've all got a guilty pleasure or two and Gina G's 'Ooh Aah Just A Little Bit' was the very best of them.
Hanson - 'MMMBop'
Who would have thought that three brothers from Oklahoma with some serious hairdos would be dictating the direction of music back in the day. Well it happened and we all LOVED it.
Wet Wet Wet - 'Love Is All Around'
Hands up who has seen Love Actually? You might remember a certain 'Christmas Is All Around' from the soundtrack, well if you don't know where they got the tune from...you need to check yourself right now.
Sisqo - 'Thong Song'
Even if this wasn't bought out in the 90s we were going to put this in the playlist. A whole song about thongs? What's not to love?!
Will Smith - 'Men In Black'
Back when Will Smith was officially the coolest man on the planet (he probably still is actually), he bought out this classic for the soundtrack for Men In Black an we ALL fell in love with it.
All Saints - 'Never Ever'
Who else was in love with the Appleton sisters all those decades ago? All Saints were beautiful, talented and an integral part to our 90s life.
Fatboy Slim - 'Praise You'
This was easily one of the best music videos back in 1998 and it deservedly won the video for the best choreography in a video at the Grammys. What a tune!