11 Songs That Will Undoubtedly Get Stuck In Your Head #OnRepeat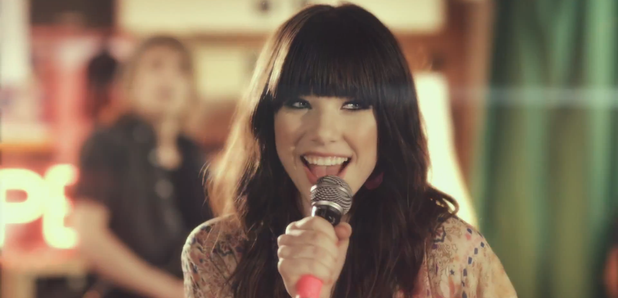 Some songs are chart topping masterpieces, some get us up off our feet for a little dance but others just go around and around in our heads all day.
Oh yes, we really have made a playlist of all those songs that once they've buried themselves into your brain it is probably going to take some kind of surgery to get them removed once and for all.
Do you this weeks' latest chart entries? Check them all out right now...
So before you start pressing play, take this as a warning, you WILL have at least one of these songs stuck in your head ALL day:
'House Every Weekend' - David Zowie
The Vodafone Big Top 40 hit will practically send you into a house trance. Before you know it you will only communicate to your friends with three words...house, every, weekend.
'Call Me Maybe' - Carly Rae Jepsen
You just heard this, it's driving you crazy, here's the chorus, repeat it maybe. Carly Rae Jepsen's 'Call Me Maybe' is not only a peach of an ear worm, its one of the best pop songs of the last ten years.
'Everybody Was Kung Fu Fighting' - Carl Douglas
If you don't practice your very best kung fu moves to this then you are totally missing the point of the track. Didn't you hear the chorus? EVERYBODY was kung fu fighting.
'Who Let The Dogs Out?' - Baha Men
We are truly sorry, you've had to hear this once again. Not because its a bad song or anything, but this is actually one of the catchiest tunes on this playlist and that's saying something.
'Take On Me' - a-ha
Go on, you can hit that high note...there it is! a-ha, who are from Norway by the way, released this classic in 1984 and we haven't got it out of our heads for the last few decades.
'You Spin Me Round (Like A Record)' - Dead Or Alive
Right round baby, right round, like a record baby, right round, round round. Right round baby, right round, like a record baby, right round, round round. Right round baby, right round, like a record baby, right round, round round. And so on....and so on...
'I'm Gonna Be (500 Miles)' - The Proclaimers
Who else considers this their absolute go-to single when it comes to karaoke? The beauty of it is that no matter how badly out of tune you sing, everyone will join in and cover up your hideous singing anyway, woo!
'U Can't Touch This' - MC Hammer
Parachute pants at the ready. Time to show us that MC Hammer shuffling pronto. The baseline to this song is SO catchy we defy any person not to openly welcome these mad notes into your brain for the day.
'Tubthumping (I Get Knocked Down)' - Chumbawamba
Chumbawamba actually had an epic FOURTEEN albums! We'll never forget their most famous single 'Tubthumping' and neither will you!
'YMCA' - Village People
Y-M-C-A! Who was your favourite? The cowboy...the builder? Ah why aren't there bands like these any more! We'll always have this ultimate sing-a-long won't we.