Frequently Asked Questions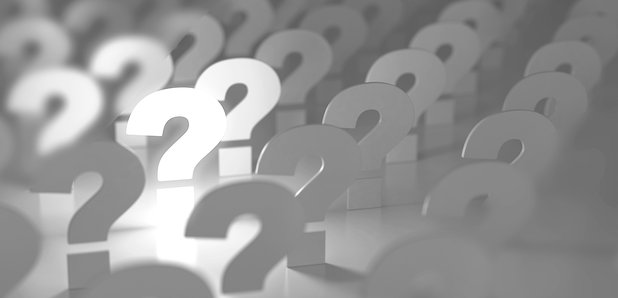 We've answered some of the frequently asked questions we receive below. If we haven't answered your question, please get in touch and let us know how we can help.
Can I request a song?
Unfortunately not, as we are a chart show we only have time during the show to countdown the top 40. Remember, if there is a song you want to hear, you can listen to a clip of all the songs in our chart on our chart page , for most songs there will also be a link to the song's music video.
How is the Official Big Top 40 from Global chart compiled?
The Official Big Top 40 from Global is compiled from a mix of Apple Music streaming and iTunes sales data from across the week, plus airplay data from the radio stations which the show is broadcast on.
How can I change the chart?
Our chart is based around iTunes sales/downloads and streaming, which means every time you download a song from iTunes or stream on Apple Music could change our chart. On our chart page, you can find links to download all the songs currently in the chart.
What software do I need to listen online?
Radioplayer on desktop devices relies on Flash. It's that this is not installed correctly on your system – please visit Adobe to install the latest version. Remember to close all browsers whilst the installation is completing then try once more. If you continue to experience problems, try the Flash troubleshooter.
You can access the Official Big Top 40 from Global's Radioplayer using all modern web browsers, including Chrome, Firefox, Edge and Safari. We cannot guarantee that older versions of Internet Explorer will work.
What hardware do I need to listen online?
Most modern computers will be able to play the Big Top 40.
Why have you restricted your stream to listeners in the UK?
If you live abroad you might have noticed a bit of a change with our player. This has happened because of a change in the way we are allowed by the music industry to stream on the Internet.
The Official Big Top 40 from Global has to have a licence to play music from a body called PPL (Phonographic Performance Ltd - www.ppluk.com) which acts on behalf of the record companies to collect royalties.
In recent years as internet streaming has become more widespread, the PPL have decided to clarify that the royalty payments that we make only cover our use of music as simulcasts of our radio stations and within the UK.
To comply with the new licence terms we have to demonstrate that our listening is only being heard in the UK.
As a result we have had to make a slight modification to our player.
For the majority of listeners, the change will be invisible, as we will able to automatically verify that the network you're connected to is in the UK, and show you the player as normal.
Some people are in the UK but their internet connection appears to be connected to networks outside the UK. If you appear to be outside the UK, we will ask you to provide a valid UK postcode. We won't be storing any personal information, but a cookie will allow you to be connected to the player automatically for the next 90 days. You will need to re-validate every 90 days to carry on listening to The Big Top 40 Show online.
If you don't live in the UK, and are unable to provide a valid postcode (e.g. WC2H 7LA) you will be unable to connect to the player.
Still having problems?
If you want to contact our customer support team, please use the 'support' or '?' button on the screen or you can email customer.support@global.com
If you prefer to call, they are on 0333 200 2000, or you can also contact them on Twitter, @GlobalSupport.
The team are available Monday to Friday 8am to 7pm.