Aitch claims his first Number 1 with 'Baby'
20 March 2022, 18:59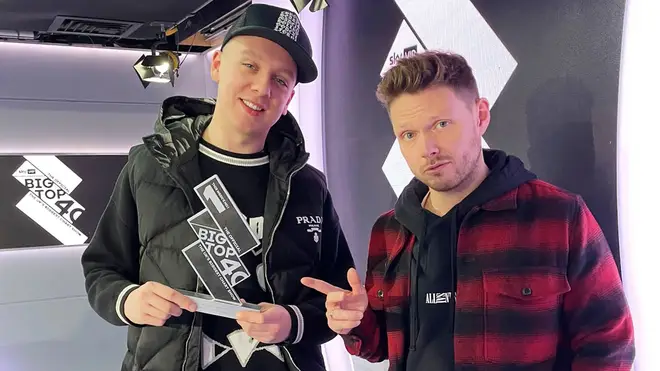 Aitch has gone to Number 1 on the UK's biggest chart show with his Ashanti collaboration.
Aitch's 'Baby' is Number 1 in the UK this week on The Sky VIP Official Big Top 40.
The track debuted in the Top 10 last Sunday, just two days after release, but climbed all the way to the top this week.
It's Aitch's first Number 1 on the UK's biggest chart show. His track 'Taste' previously peaked at Number 2.
Aitch joined Will Manning in the studio as the news was revealed, telling his fans: "I just want to say thank you very much everyone... I wish I could repay you all."
'Baby' samples Ashanti's 2003 classic 'Rock Wit U (Awww Baby)' so she takes credit on the track too.
Last week's Number 1 - 'Where Did You Go?' from Jax Jones and MNEK - slipped back to Number 2 this Sunday.
Aitch's mate ArrDee was also in the studio as his new track 'Come & Go' bagged another week inside the Top 10.
> See this week's Official Big Top 40 in full