Anne-Marie recounts meeting Prince Harry with Ed Sheeran
1 August 2021, 19:32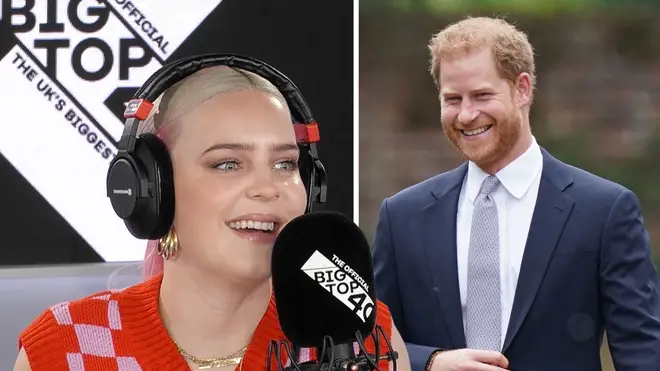 Anne-Marie discussed meeting Prince Harry, as she joined Will Manning on the UK's biggest chart show.
The singer shared a pic on Instagram of her laughing with Prince Harry and her friend and fellow popstar, Ed Sheeran.
"He's a part of a charity and I did a little performance for it," Anne-Marie told The Official Big Top 40.
"It was the first time I'd seen Ed in ages as well, then Prince Harry walks in!" she said.
"I just asked him how we was, he was talking about... COVID," Anne-Marie laughed to Will, "We spoke about so much stuff but probably not for the radio. He was great, honestly."
We'd love to know what conversations there were that can't be said on the chart!
Anne-Marie was on the show as her new Little Mix collaboration 'Kiss My (Uh-Oh)' climbed to a peak of Number 4.
Ed himself bagged another week at Number 1 with 'Bad Habits', more weeks at the top this year than any other song.
> See this week's Official Big Top 40 in full