It's Another Week At #1 For Harry Styles
10 April 2022, 19:38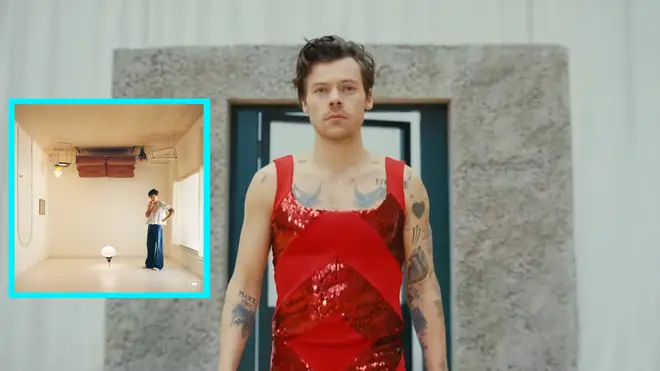 'As It Was' fights off competition from Camila Cabello and Ed Sheeran to keep hold of the top position.
Harry Styles holds onto his reign over the UK's biggest chart show as 'As It Was' claims the Number 1 spot for a second week.

The pop icon kicked off his new era last week with the lead single from his third studio album, 'Harry's House'.

The dreamy track even features the voice of Harry's goddaughter.
UK hip-hop duo A1 x J1 joined The Sky VIP Official Big Top 40 host Will Manning in the studio today.

The teenage rappers revealed they met on the 'Houseparty' app during the pandemic.

Speaking about J1 posting 'Latest Trends' onto TikTok without his knowledge, A1 admitted "I was scared of people's opinions. I didn't want anyone to judge it".

He went on to say, "I tell J1 all the time, bro if you didn't do it without my consent, I wouldn't be in this position right now".
This week's highest new entry came from Pink Floyd with 'Hey Hey Rise Up'.

The lead singer of Ukrainian band Boombox Andriy Khlyvnyuk is on vocals, after an incredible story where he left the band's US tour and travelled back to Ukraine to join the military defence.

All proceeds from the track are going to humanitarian relief in Ukraine.