Ariana Grande's 'Get Well Soon' Features A Hidden Tribute To Manchester Attack Victims
8 August 2018, 12:22 | Updated: 31 October 2018, 16:06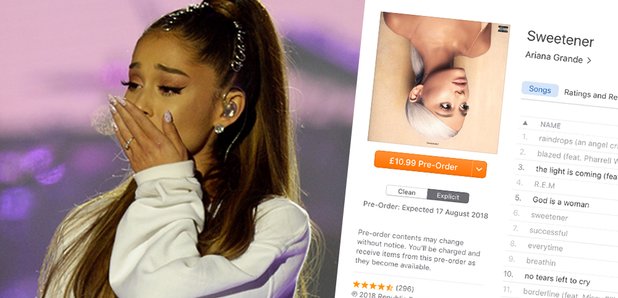 Ariana Grande has hidden a tribute to the victims of last year's Manchester Arena attack in the closing track of her new album.
The outro track 'Get Well Soon' comes in at 5 minutes and 22 seconds long (5:22), the date of the concert (05/22/2017).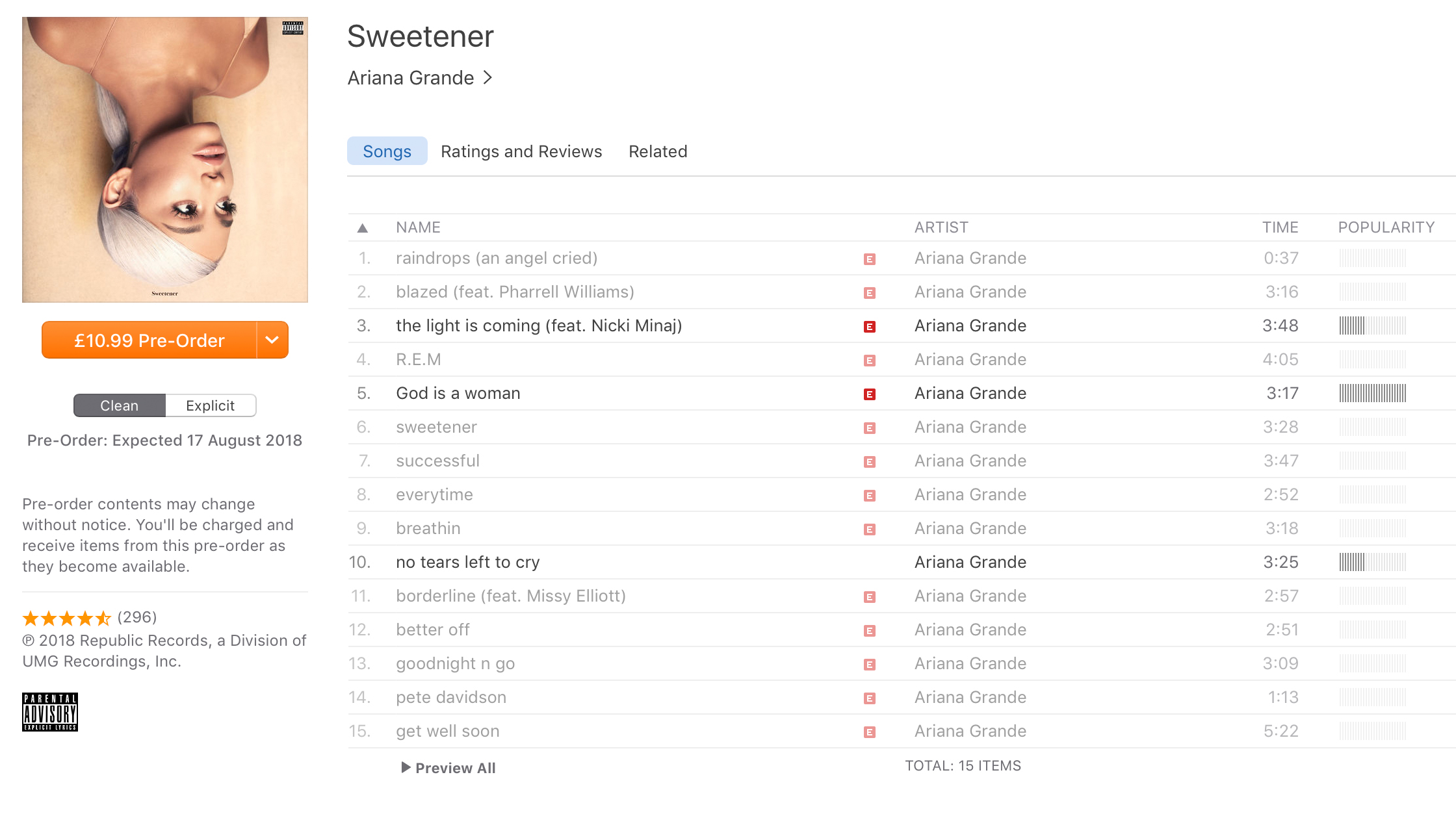 The singer has said that 'Get Well Soon' reflects how she struggled to cope in the aftermath of the attack, which killed twenty-two people as fans were leaving her show.
> Ariana Grande's Top 10 Biggest Songs EVER
Responding to a fan on Twitter, Ari talks about how she "felt like i was floating for like 3 months last year & not in a nice way."
isss ab my anxiety. i felt like i was floating for like 3 months last year & not in a nice way. like i outside my body? was v scary and i couldn't breathe well. so it's ab that. & lots of voices in my head singin. i hope it comforts ppl who hear it pls

— Ariana Grande (@ArianaGrande) May 29, 2018
'Get Well Soon' is track 15 of Ari's new album Sweetener, which is set for release on 17 August 2018. The song's heartfelt lyrics include the line: "I'm with you, I'm with you, I'm with you, Just call me no matter the issue, no matter what."
In a recent interview with FADER, Ariana discussed how she played 'Get Well Soon' to her fans before her record label.
"The thing that makes me feel OK with opening up and finally allowing myself to be vulnerable is that I know [my fans] feel the same feelings. I've talked to them about it. I have fans that have become friends of mine," she said.
"I have their numbers, and we talk all the time. I played [the song] for them before I played it for my label. They were like, 'Thank you' when they heard that one. It was so scary to do that, but to see them be like, 'I get it, I feel that too.'"
Ariana first shared a snippet of the track on Instagram back on New Year's Day, commenting "p.s. this is get well soon."
Ari has previously paid tribute to the victims by getting a bee tattooed behind her ear. The Manchester worker bee is an important symbol of the city.
Sweetener is Ariana's fourth studio album. The lead single 'No Tears Left to Cry' debuted back in April and spent three weeks at Number 1 on The Official Vodafone Big Top 40.