Ariana Grande & Justin Bieber go to Number 1 in the UK with 'Stuck with U'
17 May 2020, 18:52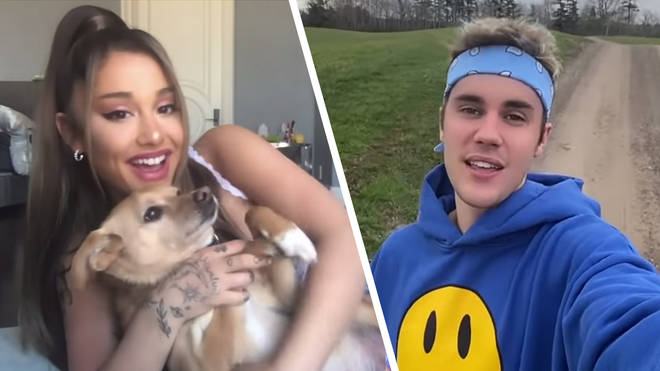 Ariana Grande and Justin Bieber's charity collaboration has gone to Number 1 on The Official Big Top 40.
Ariana and Justin have claimed another Official Big Top 40 Number 1 each with their charity song 'Stuck with U'.
The track, which is raising money to fund scholarships for children of frontline workers whose lives have been affected by the COVID-19 pandemic, has climbed to the top spot on the UK's most listened to chart show.
The track had debuted at Number 5 last week, just two days after its release.
It's Ariana's fifth Number 1 in the UK and Justin's ninth - meaning he's now one away from equalling Ed Sheeran's record as the artist with the most Number 1 songs on The Official Big Top 40.
Megan Thee Stallion and KSI joined Will Manning on the show this Sunday.
Megan showed off her new puppy and talked about how her collaboration with Beyoncé came about. That remix of Megan's hit single 'Savage' was up two places to Number 11 this week.
Last time KSI was on The Official Big Top 40, the YouTuber, rapper and boxer tried to tee up a fight with Stormzy - which Stormzy politely declined when he was on the show a few weeks later.
However, this time around KSI discussed the possibility of a collaboration with the 'Vossi Bop' star. KSI's debut album Dissimulation is set to be released this Friday (22nd May).
> See this week's Official Big Top 40 in full