Ariana Grande Shares New Song 'Tell Me How Good It Feels To Be Needed' From AG5
5 October 2018, 12:50 | Updated: 30 October 2018, 17:06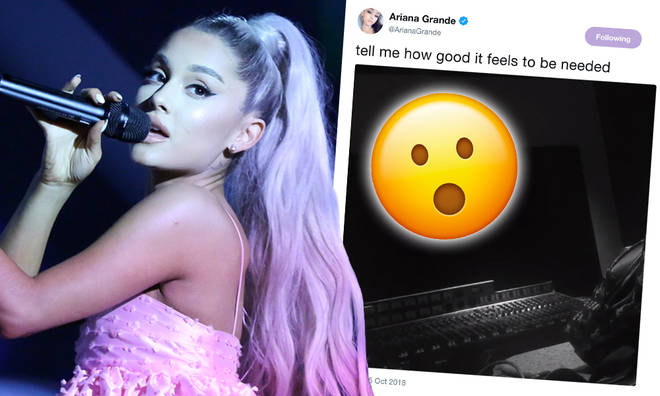 Ariana Grande has teased a new song on social media, sharing a 45 second clip of the previously unheard track with the caption 'tell me how good it feels to be needed.'
The 'No Tears Left to Cry' singer surprised fans with the snippet of the upcoming bop.
Ari only released her fourth studio album Sweetener in August but she's already back making new music.
> Ariana Grande's Top 10 Biggest Songs EVER
The clip was filmed in a recording studio and it means Ariana's fifth album could be on the way soon.
She recently tweeted then deleted: "can't wait for you guys to start being weird little ag5 detectives."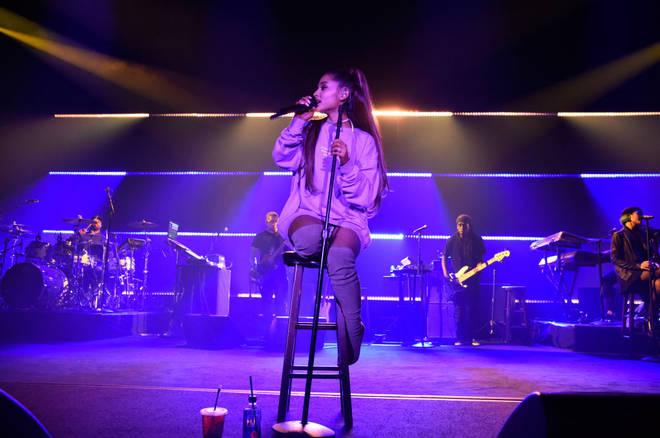 Ariana has hinted that she's been having a difficult time recently, following the tragic death of her ex-boyfriend Mac Miller last month, and also posted "music is the best medicine."
So far, Ari has brought out two, official singles from Sweetener: the Official Vodafone Big Top 40 Number 1 'No Tears Left to Cry' and the follow-up 'God Is A Woman.'
After recent events, she might have decided to crack on with her next album sooner than planned.
Ariana Grande - Tell Me How Good It Feels To Be Needed lyrics:
Passionate but I don't give no f***s
I admit that I'm a little messed up
I can hide it when I'm all dressed up
I'm obsessed with being loved too hard
Good at overthinking with my heart
How'd I even think it got this far
(This far)
And I can be needy
Way too damn needy
Tell me how good it feels to be needed
I can be needy
So hard to please me
I know it feels good to be needed