Ariana Grande responds to Pete Davidson's emotional 'online bullying' post
4 December 2018, 11:36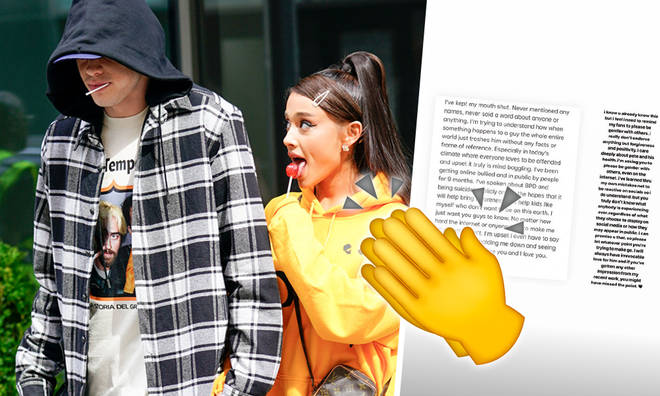 Ariana Grande has appealed to fans to "be gentler with others" after her ex-boyfriend Pete Davidson reveals on Instagram he had "been getting online bullied and in public by people for nine months" when the pair started dating.
Pete Davidson shared a frank post where he described how he'd been subjected to 'online bullying' this year.
The Saturday Night Live comic wrote on Instagram: "I've been getting online bullied and in public by people for 9 months."
> Here's why Ariana Grande didn't ask Lindsay Lohan to be in 'thank u, next' music video
"I'm trying to understand how when something happens to a guy the whole entire world just trashes him without any facts or frame of reference," Pete asked his followers in the post.
Pete Davidson and Ariana Grande's October split is referenced in Ariana's latest single 'thank u, next' and is likely to be partially what Pete was discussing in his message.
Pete also opened up about his mental health struggles in the post, writing: "I've spoken about BPD and being suicidal publicly only in the hopes that it will help bring awareness and help kids like myself who don't want to be on this earth."
Now, Ariana has responded to Pete's post on Instagram Stories - calling on her fans to "be gentler with others"
"I know you already know this but I feel I need to remind my fans to please be gentler with others," Ariana wrote. "I really don't endorse anything but forgiveness and positivity."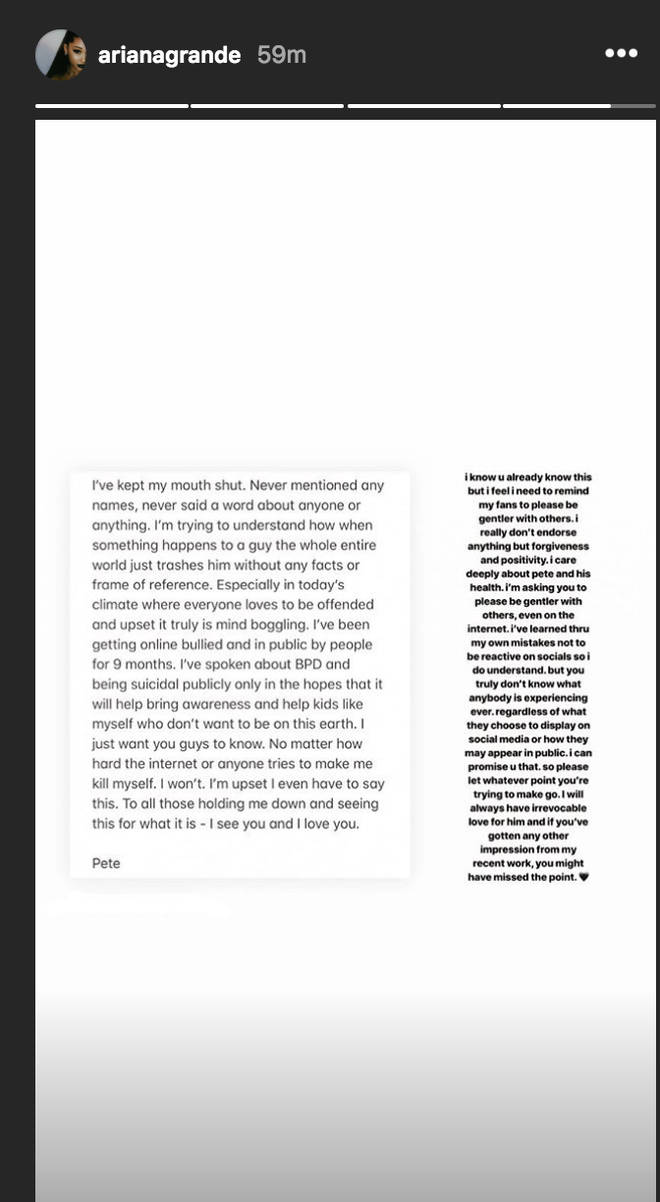 "I care deeply about Pete and his health... I've learned through my own mistakes not to be reactive on socials so I do understand, but you truly don't know what anybody is experiencing ever," she continued.
"So please let whatever point you're trying to make go. I will always have irrevocable love for him and if you've gotten any other impression from my recent work, you might have missed the point."