Bob Geldof Confirms David Guetta Band Aid 30 Remix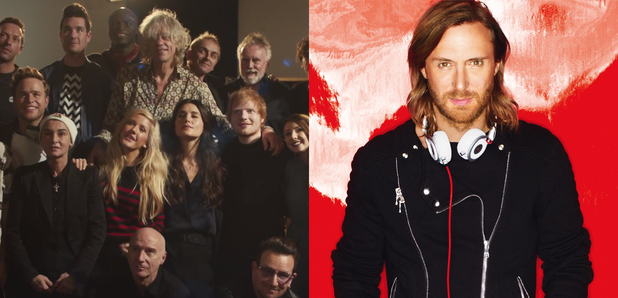 Sir Bob Geldof has confirmed David Guetta will be working on a remix of the Band Aid 30 single 'Do They Know It's Christmas?'. He also hints that we may get to hear the artists full length solo cuts of the single too!
Band Aid 30's 'Do They Know It's Christmas?' shot straight to the top of the Vodafone Big Top 40 this weekend holding off competition from Take That and Olly Murs.
However it looks like this won't be the only version of the track we'll be hearing this year. Sir Bob told Marvin and Kat how there is due to be a drum & bass, dance and techno version of the song too!
According to the Boomtown Rats singer, there are also mixes of the song which only feature the vocal talents of the Band Aid 30 ladies as well as a male counterpart version too! Exciting stuff!