Calvin Harris slid into Dua Lipa's DMs and she totally ignored him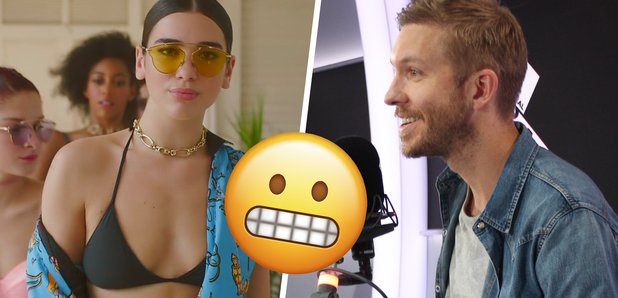 "One, don't pick up the phone, you know he's only calling 'cause he's drunk and alone"
Calvin Harris swung by The Official Vodafone Big Top 40 for a cheeky catch-up with Marvin Humes & Kat Shoob.
Calvin revealed how 'One Kiss', his huge new collaboration with Dua Lipa, came about... by Calvin sliding into Dua's DMs!
But we all know Dua's rules about not picking up the phone so she left Calv hanging for two weeks before she eventually responded!
> Top Chart Hits: 20 Of The Best Pop Songs Of 2018
Calvin had written the song with Jessie Reyez and thought Dua would be the perfect vocalist for it, but the singer wasn't convinced at first. After Calvin asked her to give it a second listen - and Dua made a couple of tweaks to the track - they'd got themselves a hit.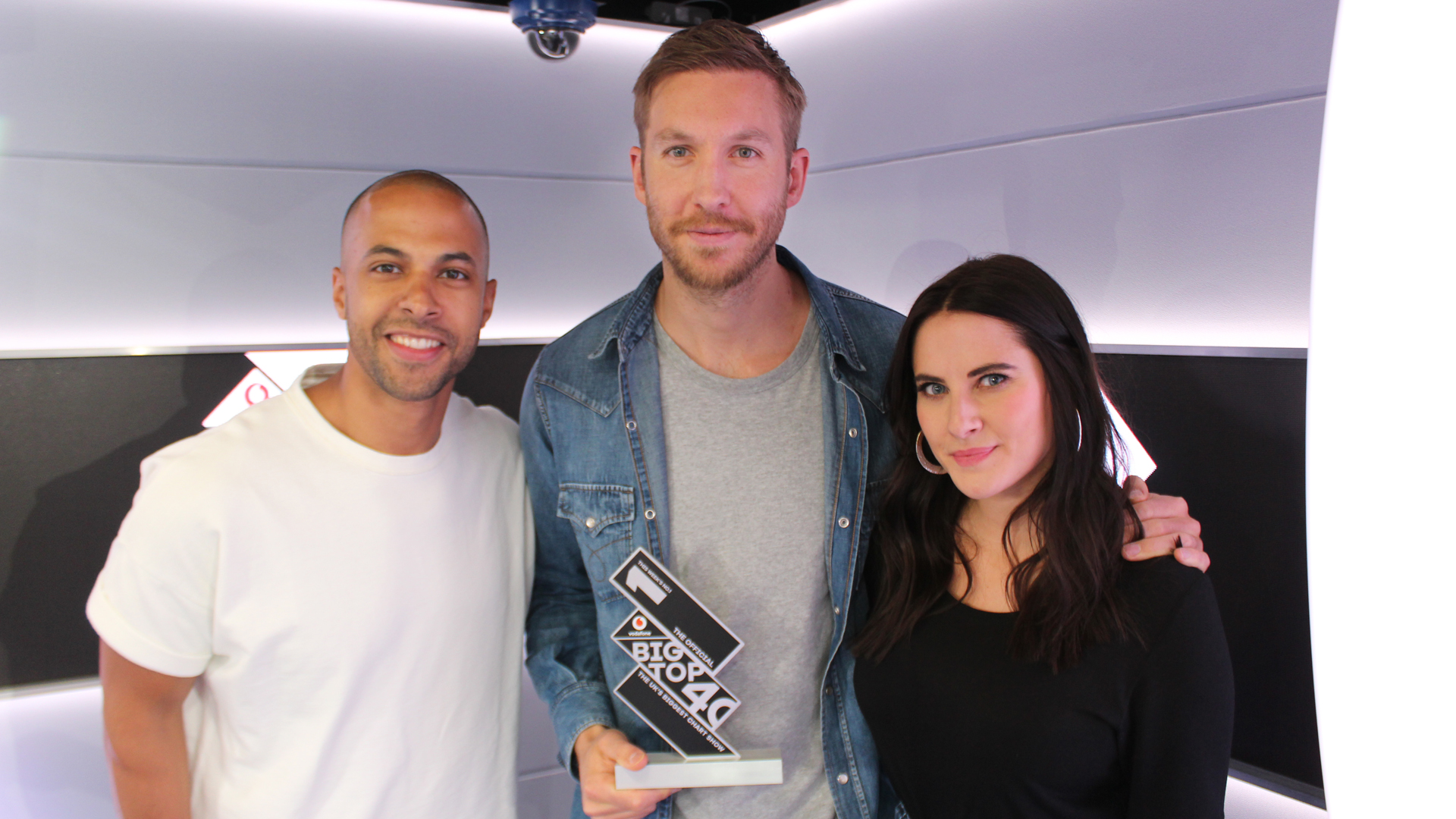 Calvin gave us an insight into what his LA studio is like and, like all of our guests on The Official Vodafone Big Top 40, took on our classroom instruments challenge! Calv nailed a unique version of 'One Kiss' on a kids' keyboard.
Much to our surprise, Calvin told Marvin how he loves that JLS bandmate JB Gill has started his own farm since the group split - cue lots of crop chat! JB has offered to give Calv one of his turkeys for Christmas, 'cause he's an absolute gent like that.
Before Calvin headed off, Marvin presented the sexy Scotsman with The Official Vodafone Big Top 40 No. 1 trophy for topping the charts for a second week with 'One Kiss'.
Calvin is the first person to get the new trophy and we can't wait to see where he puts it!
> Where did 'One Kiss' get to on this week's chart? See the full Top 40!
Anne-Marie popped in to chat all about Marshmello's helmet, yep...