Camila Cabello gives her thoughts on Lewis Capaldi's Instagram account
13 October 2019, 19:41 | Updated: 20 October 2019, 19:20
Camila Cabello dropped by for a chat and admitted she didn't know who Lewis Capaldi was until very recently, and the savage way her sister let her know she wasn't her #1 fan.
Camila Cabello has admitted she's only just realised what a #legend Lewis Capaldi is and revealed a savage home truth her sister let her know during a chat with Will Manning about dropping music from her upcoming second album.
The 'Liar' star admitted she's only just discovered what a legend Lewis is aside from his singing, telling Will: "Let me tell you how much I love Lewis Capaldi..."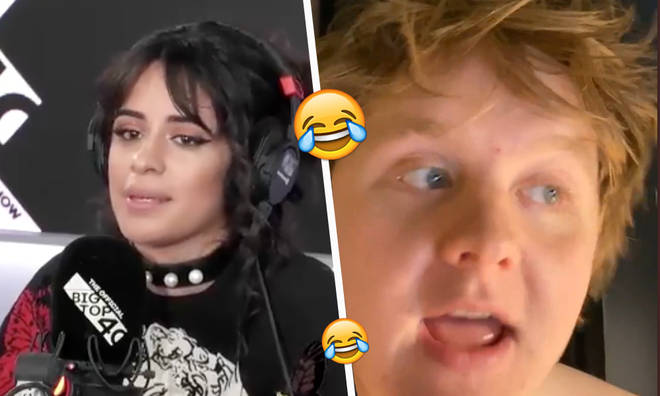 "I was hiding under a rock apparently because I didn't know he has the best Instagram of all time."
Will asked if the Miami singer could understand what he was actually saying, with Camila replying that she actually has a massive thing for Scottish people, Lewis, if you're reading this- you're in luck!
The 22-year-old said: "Yeah, I do, that's probably why I love him so much too, I love Scottish accents, I love them, I think they're so fun, they make me smile."
"But I literally spent 30 minutes yesterday just laughing at his Instagram videos."
Fortunately for Camila, she hasn't seen his LA video about needing a toilet brush, but she went on to say: "I'm gonna go back and during all my free time today is just look at his 'gram... he inspires me to be more funny."
The 'Liar' singer also revealed her sister had an absolute meltdown upon meeting her idol, Billie Eilish, and has never had such a reaction to her own artistry.
She also called the 17-year-old super talented and 'cute' and we're just going to stay over here quietly praying they have a collaboration in the works!
Camila has said that she will be dropping a variety of tracks before the release of her second album, with 'Liar', 'Cry For Me' and 'Shameless' all available to listen to now,