2014 Chart Of The Year: The Contenders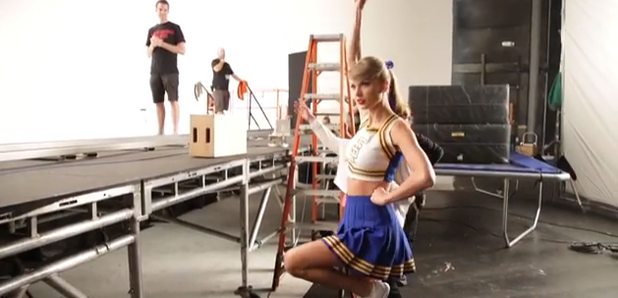 Here are nine of the biggest tracks all vying for a place at the top of the 2014 chart of the year.
It's been one of the biggest and best years for music so we thought it was only fitting you had a look at just a few of the contenders for the Vodafone Big Top 40 Chart Of The Year 2014. There are some absolute crackers in here.
Jessie J, Ariana Grande & Nicki Minaj - 'Bang Bang'
The triple dream team of Ari, Nicki and Jessie are surely in for that No.1 spot right? The girls went to No.1 near the end of September with this powerhouse of a track.
Ariana Grande feat. Iggy Azalea - 'Problem'
Ariana debuted her brand new look and general awesomeness with this at the start of the year and we haven't been able to turn it off since. Let's be honest with ourselves shall we, we have no doubt danced around the house like Ariana more than a few times.
Sam Smith - 'Money On My Mind'
2014 should be officially renamed the 'Year of Sam Smith'. Everyone's new favourite singer burst onto the scene with his album 'In The Lonely Hour', and this single was only a taste of what else was to come.
Pharrell Williams - 'Happy'
Clap along if you feel like a room without a roof. Pharrell had us smiling all year with 'Happy'. After featuring on Daft Punk's 'Get Lucky' and Robin Thicke's 'Blurred Lines' the year before, it was about time Pharrell took centre stage wit this instant classic.

Ed Sheeran - 'Thinking Out Loud'
Perfect voice, check. Guitar skills to rival any of the greats, check. A sweet pair of dancing feet……CHECK. Ed Sheeran proved you can really do anything you put your mind to when he danced his way into our hearts with 'Thinking Out Loud'.
Clean Bandit & Jess Glynne - 'Rather Be'
Dream team alert. Clean Bandit and Jess Glynne go together like roast turkey and crispy potatoes. "Rather Be' wash't the only time the pairing proved they were a match made in heaven, they also grabbed the No.1 spot a few months later with 'Real Love'.
George Ezra - 'Budapest'
It may be an outside shot as George didn't grab the No.1 spot with 'Budapest' HOWEVER you have downloaded this track in troves throughout the entire year, could it be a surprise chart topper?
Meghan Trainor - 'All About That Bass'
Yup, of course this track makes the contender list. At one point, it seemed like EVERYONE was all about that bass. Meghan's debut album 'Title' is due to drop next year, we can't wait.
Taylor Swift - 'Shake It Off'
Taylor makes the cut for the contender list with 'Shake It Off'. Although the song has never actually got the No.1 spot, it has consistently been in the top five for A LOT of weeks.
Tune in from 4PM to see which song YOU have put into the top spot in our Chart Of The Year 2014.