Chart Update: Will Meghan Trainor Stay Top For 4 Weeks?
14 October 2014, 19:31 | Updated: 16 October 2014, 14:50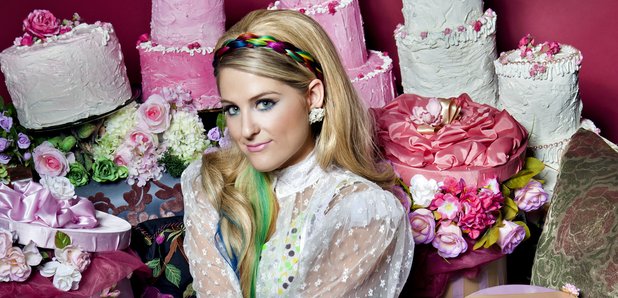 Meghan Trainor is set to make it four weeks at the top of the Vodafone Big Top 40. One Direction, Taylor Swift and Fuse ODG will be hoping to stop the girl from Nantucket on this weekend's show.
Let's have a look at the contenders for this weekend's top spot:
Meghan Trainor - All About That Bass
It has been a dream debut single for Meghan Trainor. Not only did she go straight to No.1 only hours after her release of 'All About That Bass' but last week she was able to hold off competition from arguably the biggest boy band of all time, One Direction!
One Direction - 'Steal My Girl'
The 1D boys first track from their new album 'Four' came into the chart last week at No.2 however that was only after the song had been released at midnight that very day. Directioners have had a whole week to help their favourite boyband reach the summit of the Vodafone Big Top 40.
Taylor Swift - 'Shake It Off'
Taylor's lead single from her upcoming album '1989' has been out for a month already however it has never been at the top of the chart yet. This isn't all doom and gloom though, as 'Shake It Off' has consistently been in the top 5 throughout it's entire life as a released single. Could this finally be the week she gets in pole position?
Fuse ODG feat. Angel - 'TINA'
Another midnight release comes in the form of Fuse ODG and his new track 'TINA'. The British-Ghanaian rapper will be hoping the title track from his upcoming album can make a dent on the chart.
Waze & Odyssey vs R Kelly - Bump & Grind 2014
Can Waze & Odyssey's rehash of R Kelly's classic 'Bump & Grind' cause an upset and storm the charts on the day it is released?
Tieks feat. Celeste - 'Sing That Song'
Or perhaps Tieks featuring Celeste?
Join Marvin at 4PM to find out who is the week's biggest hit!