Chart Update: Will Ed Sheeran Make It Another Week On Top?
5 December 2014, 15:53 | Updated: 5 December 2014, 16:05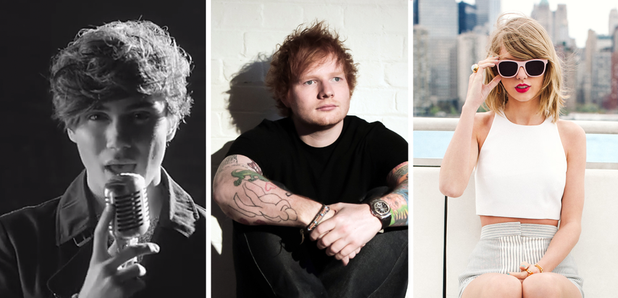 Ed Sheeran went to No.1 once again with his smash hit 'Thinking Out Loud' however Union J and Taylor Swift will both be looking to make their mark on the first chart of the festive season. Remember, it is up to YOU to put your favourites in the running.
Here are the contenders for this week's No.1 along with the reigning champion:
The CURRENT No.1: Ed Sheeran - 'Thinking Out Loud'
Ed Sheeran went top for a second time with 'Thinking Out Loud' from his record breaking album 'X' last weekend. However Union J and Taylor Swift are pushing for the top spot this Sunday with 'Blank Space' and 'You Got It All'.
Take That - 'These Days'
This is Take That's first single as a 3-piece! 'These Days' has spent two consecutive weeks in the top three and is hoping to finally beat the competitors and take the No.1 crown.
Union J - 'You Got It All'
The Union J boys are in a strong position to start the festive period with a No.1 single. Fans have been frantically downloading the single after the band performed it live on the X Factor. Check out George's version for something a little different! Can they finally grab the top spot?
Taylor Swift - 'Blank Space
Music videos don't get much better than this! Be sure to check out the best moments from Taylor's 'Blank Space' video.
Tune in this Sunday at 4PM to find out whether Ed Sheeran's 'Thinking Out Loud' can keep it's place at the top!