Is A 'Despacito' Remix Featuring Camila Cabello On Its Way?
18 May 2017, 12:12 | Updated: 18 May 2017, 12:14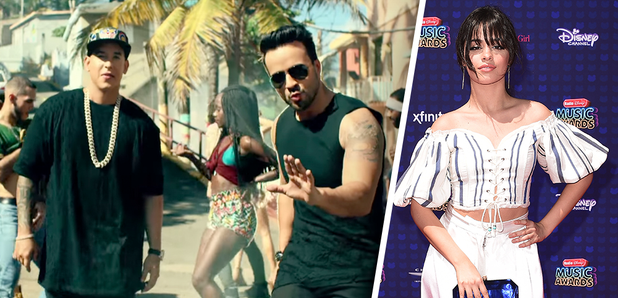 ¡Dios mio!
For the first time ever, we've had a reggaeton track top the Vodafone Big Top 40 and the the latin vibes are getting our hips so loose it's a struggle to sit down!
Luis Fonsi and Daddy Yankee already had a massive worldwide hit with 'Despacito', which has racked up almost 1.5 BILLION YouTube views since January, but it was the remix featuring Justin Bieber that is rocking the radio here in the UK.
Well, if the Twitter vine is anything to go by, Camila Cabello could be featuring on ANOTHER remix of the saucy Spanish song.
Luis Fonsi is releasing a Camila Cabello remix of 'Despacito'. stoooop!

— MO BNCE (@ARViiiiiiiiN) May 18, 2017
Camilizers on Friday as Camila is gonna spoil us with her single, music video & Despacito cover.#CryingInTheClubFRIDAY @Camila_Cabello pic.twitter.com/Stmg7Ajz6F

— CamilizerH/I SAW HIM (@NiallHoranBH) May 18, 2017
Apparently Camila covered despacito in Spanish yesterday I can't breathe we aren't ready

— crying itc cindy (@camilasjonas) May 18, 2017
PAREN TODO COMO QUE CAMILA SACARA UN COVER DE "DESPACITO!??!?! NO RESPIRO.... pic.twitter.com/fM2ZnDMWpH

— May loves Aby CC1 (@buterasxhot) May 18, 2017
#NewMusicFriday is right around the corner, and Camila will be releasing her debut track, 'Crying In The Club', too - so watch this space!
The former Fifth Harmony starlet is no stranger to latin tracks, having featured alongside Pitbull and J Balvin on 'Hey Ma'.