Drake confirms he's working on a new album live on stage
11 April 2019, 10:57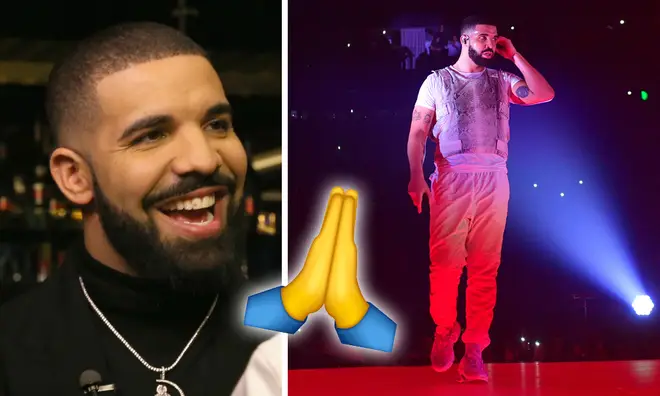 At his final show at London's The O2, Drake revealed that he could be dropping a new album in 2019.
The Canadian rapper has just finished playing six sold-out shows in the capital as part of his Assassination Vacation Tour.
Speaking to the crowd at The O2, Drake announced that he wants to make a new album this year and that he began working on new music whilst in the UK.
> Ariana Grande and Drake rumoured to be working on new music together
"I kinda started it last night, to be honest with you," he said, "But I think what I will do after this is go home and make a new album so I can come back to London next year and we can do this again."
Drake's latest album Scorpion was released on June 29th 2018 and included The Official Big Top 40 Number 1 singles 'God's Plan' and 'In My Feelings'.
Earlier this week, there was speculation that Drake could be working on new music with Ariana Grande.
Drake followed the singer on Sunday, with Ariana and her manager Scooter Braun following Drake back the next day.
Drake's Assassination Vacation tour continues around Europe following his UK dates, with two shows in Antwerp and three in Amsterdam before the end of April.