Dua Lipa claims her third Number 1 with new song 'Physical'
9 February 2020, 19:14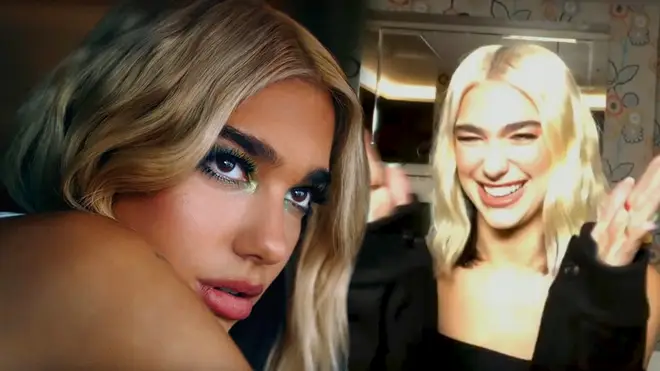 Dua Lipa has knocked The Weeknd from Number 1 on the UK's biggest chart show.
Dua Lipa's latest single 'Physical' has climbed to Number 1 on The Official Big Top 40 this week, beating The Weeknd.
The Weeknd's 'Blinding Lights' had held on to the top spot for the last month but slipped to Number 5 this Sunday.
It's Dua's third Number 1 song on the UK's biggest chart show. Her previous single 'Don't Start Now' also went to Number 1, as did her Calvin Harris collaboration 'One Kiss' back in the summer of 2018.
Dua was on FaceTime with Will Manning to find out the news and she spilled some info on her new album at the same time.
Future Nostalgia is set to be released on 3rd April and Dua broke down every song on her second album for Will.
Jonas Brothers were also on The Official Big Top 40 this week to introduce their latest single 'What A Man Gotta Do'.
Nick, Joe and Kevin have been in the UK for the final leg of their Happiness Begins Tour and the boys revealed a number of tour secrets, like that Kevin sits under the stage in his pants, drinking a beer, whilst Nick and Joe do their solo performances.
Kevin also told the show that he'd flown back to the States last weekend to celebrate his daughter Alena's 6th birthday.
Along with Dua and the Jonas Brothers, Tom Walker was also on the show to share some Valentine's Day advice.
With just a few days to go before the love celebration, Tom dished out tips and tricks to a number of listeners calling in.
Songs from the Pussycat Dolls, KSI and Anne-Marie were among this week's New Entries. Niall Horan's latest single 'No Judgement' also charted just two days after its release and Niall will be on the show with Will next Sunday afternoon.
> See this week's Official Big Top 40 in full