Dua Lipa Scores Sixth UK Number 1 with 'Houdini'
19 November 2023, 18:59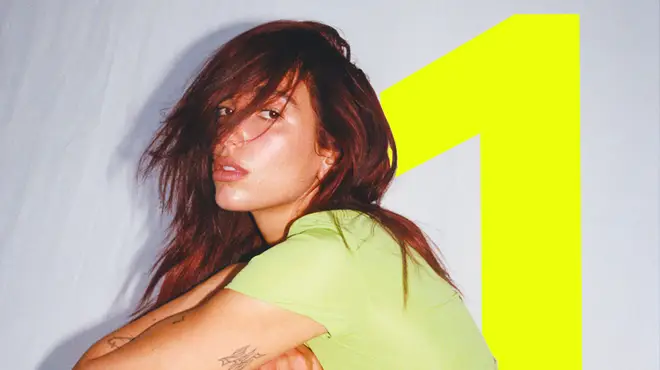 Up 1 place from last week, Dua Lipa has done it, as 'Houdini' becomes her sixth Number 1! Paul Russell joins the show to chat 'Lil Boo Thang', while there's new entries from Olivia Rodrigo and more.
'Houdini' becomes Dua Lipa's sixth Number 1, following previous Number 1s 'One Kiss' with David Guetta, 'Don't Start Now', 'Physical', 'Cold Heart' with Elton John, and 'Dance The Night'. 'Houdini' is the first single from Dua's upcoming third studio album, currently unnamed!
Dua joined Will in the studio last week and took on the song ranking challenge, where she named 'Levitating' as her favourite of five of her songs. Check out the clip below!
Elsewhere in the Top 10, Tyla's 'Water' and Take That's 'This Life' make big increases into the Top 10 - 'Water' is up 8 places to Number 5 and 'This Life' is up 10 to Number 6.
Taylor Swift continues her dominance in the chart, 'Is It Over Now? (Taylor's Version)' and 'Cruel Summer' hold strong in the Top 10 at Number 7 and 8 respectively.
Check out the full Top 10 below!
Paul Russell joined the chart this week to talk with Dev about new single 'Lil Boo Thang', up 9 this week to reach a new peak of Number 24. Dev asked Paul the crucial question, does he miss his old job now he's a chart hitmaker? Check out the clip below!
New entries this week include Olivia Rodrigo's The Hunger Games single 'Can't Catch Me Now', new at 39, and Tate McRae continues her rise into pop girl stardom with second single 'exes', new at Number 39.