Ed Sheeran & Taylor Swift Continue Their Reign At Number 1
27 February 2022, 19:56 | Updated: 27 February 2022, 20:05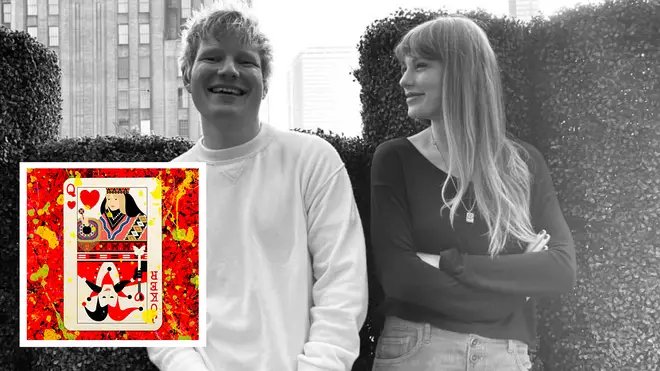 It's a second week at Number 1 for Ed Sheeran and Taylor Swift with 'The Joker and The Queen'.
Ed Sheeran released 'The Joker And The Queen' on his album 'Equals' last year. Four months later, Taylor Swift joined the track for this moving collaboration.
This is Ed's 18th Number 1 on The Official Big Top 40 chart, with Taylor having 5 Number 1's under her belt.
Charlie Puth joined The Official Big Top 40 host Will Manning on the show today.

Reminiscing about the first time he met Sir Elton John, Charlie revealed the harsh words of wisdom he received.

Elton said, "You should not be working with other producers. You make much better music when it's just you yourself".

Grateful for the honest critique, Charlie joked "no-ones ever said it to me that blunt before".


Canadian singer-songwriter Tate McRae also joined Will Manning on the show.

With 'she's all i wanna be' taking the 7th spot this week, the singer revealed the meaning behind the track.
Scrolling through TikTok before a writing session, Tate shared, "I start writing this really sad song about how I wish I could literally be anyone else".

A few days later Tate had a change of heart and turned the ballad into a punk-pop banger.
This week's highest new entry came from London rappers Tion Wayne & M24 with their new single 'Knock Knock'.