Ed Sheeran & Elton John are the UK's Christmas Number 1 of 2021
19 December 2021, 19:25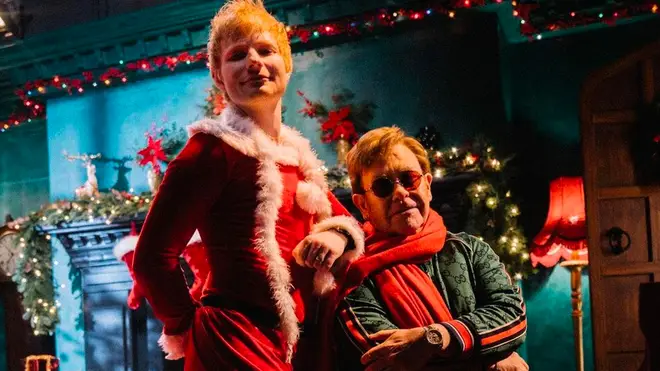 Ed Sheeran and Elton John's 'Merry Christmas' is crowned Christmas Number 1.
Ed Sheeran and Elton John's new song has been crowned Christmas Number 1 on The Official Big Top 40.
'Merry Christmas' was named this year's Christmas Number 1 by Will Manning on the UK's biggest chart show.
It's the song's third week in a row at the top of the chart and one of many Ed and Elton songs in the Top 10.
The pair were even competing with themselves for the Number 1 trophy! After bagging Christmas Number 1 for the last three years, this time LadBaby teamed up with Ed and Elton on a special sausage roll themed version of their new song.
The re-titled 'Sausage Rolls For Everyone' was released on Friday and stormed straight in at Number 2.
LadBaby joined Will on this Sunday's show as the news was announced and discussed how surreal it was working with musical icons like Ed and Sir Elton on a song about sausage rolls.
As ever, all the money from LadBaby's Christmas song is going to The Trussell Trust, a charity supporting the UK's network of food banks.
> See this week's Official Big Top 40 in full