Katy Perry almost beats Ed Sheeran & Justin Bieber to Number 1
9 June 2019, 19:08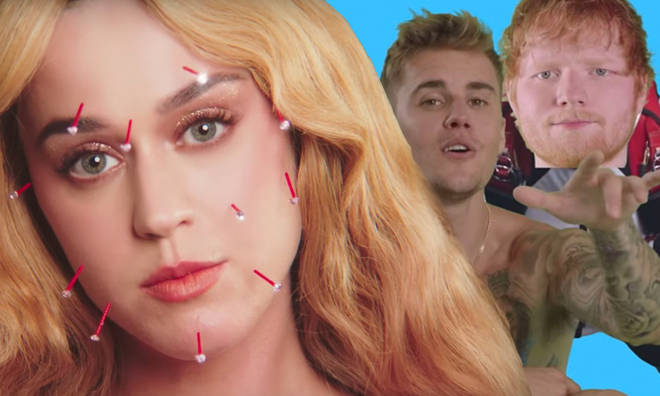 Katy Perry was this week's highest climber as she battled Ed Sheeran and Justin Bieber for Number 1.
Ed Sheeran and Justin Bieber's 'I Don't Care' has made it five weeks at Number 1 on the UK's biggest chart show.
They faced competition from Katy Perry whose new single 'Never Really Over' climbed to Number 2.
> The Rock responds after Khalid said he 'freaked out' meeting him
It meant Ed Sheeran's other song in the chart - 'Cross Me' with Chance the Rapper & PnB Rock - slipped to Number 5.
The week's highest New Entry came from Miley Cyrus. 'Mother's Daughter' entered The Official Big Top 40 at Number 10.
Jonas Brothers joined Will Manning in the studio and revealed that they're planning a big UK tour to be announced soon.
They also discussed how Kevin leaving stuff lying around the other brothers' houses really annoys Nick and Joe.
Plus, Joe confessed that he blubbed watching a rather emotional Disney advert involving a cuddly little duck.
> See this week's Official Big Top 40 in full