Ed Sheeran Has Re-Recorded 'Everything Has Changed' For Taylor Swift's 'Red' Album Re-Make
27 June 2021, 18:41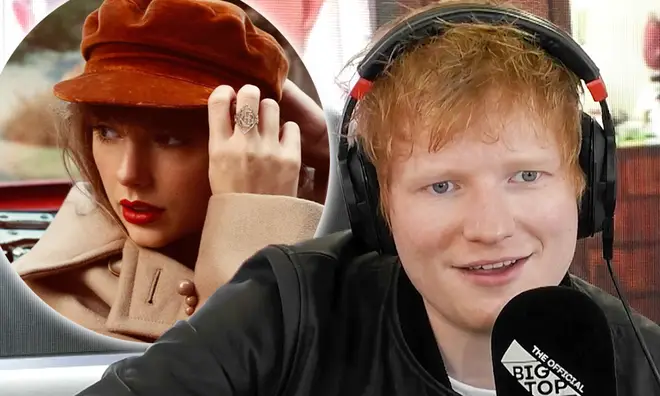 Ed Sheeran confirmed he has already re-recorded 'Everything Has Changed' for Taylor Swift's upcoming 'Red' album remake and literally everyone is shook at the incredible news.
Ed Sheeran has confirmed he has already re-recorded his iconic duet with Taylor Swift, 'Everything Has Changed' for her upcoming 'Red' album remake making millions of fans' (and our) dreams come true.
While chatting to Will Manning for The Official Big Top 40, the 30-year-old hit maker was asked by a fan whether he would be re-recording the track from her 2012 album.
Much to all of our surprise and delight, Ed confirmed he has already recorded it!
Taylor recently announced the next body of work she was re-recording was her much-loved break-up album, 'Red' which was nominated for two GRAMMY awards in 2014.
Ever since then, there has been constant speculation as to whether Ed would join his close pal in jumping back on their duet- so this is seriously good news for Swifties everywhere!
The next album that I'll be releasing is my version of Red, which will be out on November 19. This will be the first time you hear all 30 songs that were meant to go on Red. And hey, one of them is even ten minutes long🧣 https://t.co/FOBLS5aHpS pic.twitter.com/6zWa64Owgp

— Taylor Swift (@taylorswift13) June 18, 2021
Taylor and Ed's duet, 'Everything Has Changed' has been a fan favourite for years and they have performed it a number of time in the past.
To learn Ed has hopped on the re-record will only build more excitement ahead of the 19th November 2021 release date.
Can we expect them to also take to the stage together once more when it is finally released?!
We seriously hope so.