Watch Ed Sheeran's 'Songwriter' Documentary Film Trailer
19 July 2018, 14:09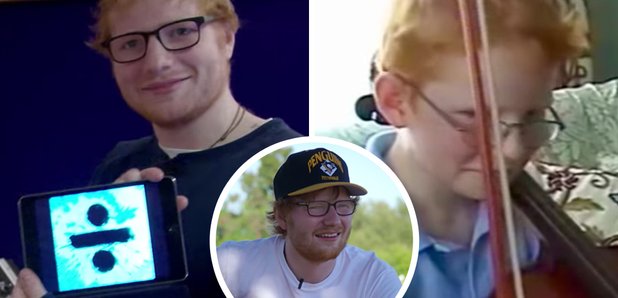 Ed Sheeran is the star of a new documentary, which follows the singer as he writes the hit song 'Galway Girl'.
The trailer for the Songwriter documentary has just been released and it looks exciting!
It mainly focuses on how Ed came to write and record the Irish-inspired 2017 single 'Galway Girl', from his third album Divide.
> Taylor Swift Recording New Song With Miley Cyrus & Lady Gaga?
However, the documentary has actually been in the works for over a decade. Ed's videographer cousin Murray Cummings started filming the pop star on tour back in 2008, when he was an unknown singer-songwriter.
Though, of course with them being cousins, there's footage from even earlier when the two were just kids.
Viewers can also see Ed visiting his former school music teacher, meeting up with music industry names including Benny Blanco and Julia Michaels, and getting close with fiancée, Cherry Seaborn.
Divide was the best-selling album in the UK last year. Along with 'Galway Girl', singles included 'Shape of You', 'Castle on the Hill' and 'Perfect'.
"The album is the peak of my songwriting and musical ability," Ed explains in the trailer. "It might be that I never get this again. The last two albums were building up to something... this one, it definitely feels magical."
Songwriter debuted at Berlin Film Festival and Tribeca Film Festival earlier in the year. It will be available to watch on Apple Music from August 28th 2018.