Ed Sheeran Tops The Chart With 'Visiting Hours'
29 August 2021, 19:34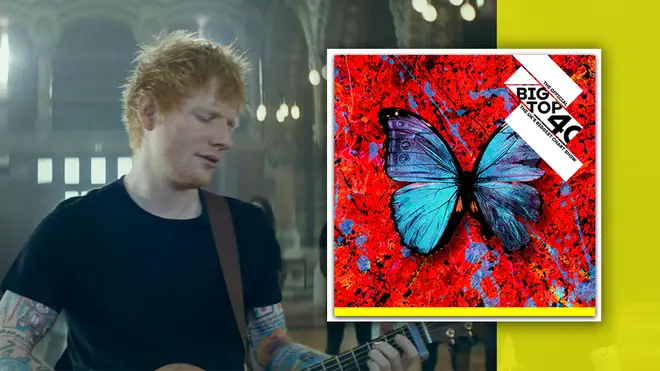 Ed Sheeran's new release bumps his previous single from the top spot! 'Visiting Hours' claims the Official Big Top 40 number one.
It was an Ed to Ed battle for the number one on of this week's chart show... another single from Sheeran's upcoming album, 'Equals', has entered the top 10!
'Visiting Hours' has claimed the number one spot of the Official Big Top 40 after charting second in its debut week, bumping the long-reigning 'Bad Habits' from number one.
The emotional ballad has captured listeners since its release and has us all excited for the upcoming record!
Ed's newest track gives us an insight into his highly-anticipated fourth studio album which is dropping on October 29th.
The 30-year-old musician currently holds two places on the chart with 'Bad Habits' assuming the number three spot after eight weeks at number one – Sheeran has dominated the charts this summer!
This week's highest New Entry comes from Clinton' Kane with pop ballad, 'I GUESS I'M IN LOVE'.
The biggest climber of the week is 'Love Tonight (David Guetta Remix)', jumping up 9 places to number 14 in the chart.
'Stay' by The Kid LAROI and Justin Beiber also climbed a huge seven spaces in the chart, coming in at number five.
> See this week's Official Big Top 40 in full