Can England get 'Three Lions' to Number 1 this week?
5 July 2021, 16:36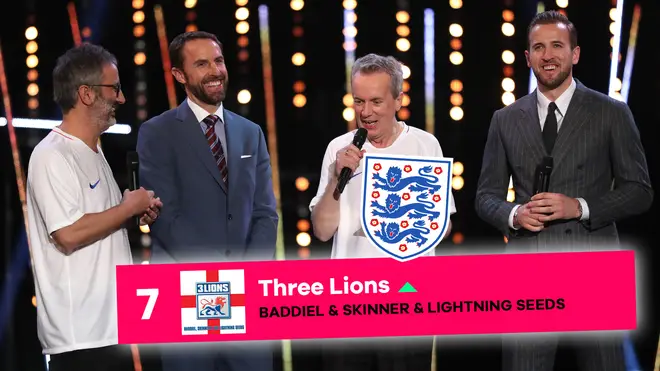 Can Baddiel & Skinner & Lightning Seeds' England anthem go back to Number 1?
'Three Lions' could be set to go to Number 1 this week on the UK's biggest chart show.
As England prepare for their first European Championship semi-final since 1996, streams and downloads of David Baddiel, Frank Skinner and The Lightning Seeds' football anthem from the same year have gone through the roof.
'Three Lions' re-entered the chart at Number 7 on Sunday's Official Big Top 40, less than twenty-four hours after England's emphatic 4-0 win over Ukraine in Rome.
Now with Gareth Southgate's team returning to Wembley to face Denmark on Wednesday, the possibility of 'football coming home' in very much on the cards.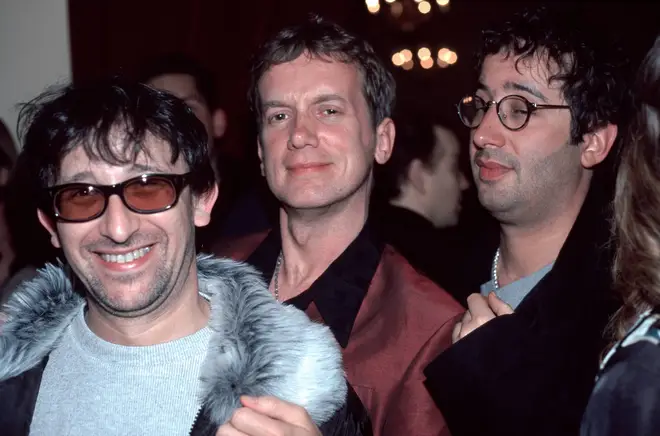 'Three Lions' spent two weeks at Number 1 in July 2018 after the England boss took his team to the semi-finals of the World Cup, before losing 2-1 to Croatia.
The song could return to Number 1 this Sunday, with Will Manning set to announce the week's chart results an hour before the kick-off of the Euro 2020 final in London - which England will be hoping to be a part of.
Ed Sheeran's 'Bad Habits' has topped the chart for the last two weeks but we're sure he won't mind stepping aside, having been spotted hanging out with David Beckham at England's game against Germany.