Exclusive Interview With Ellie Goulding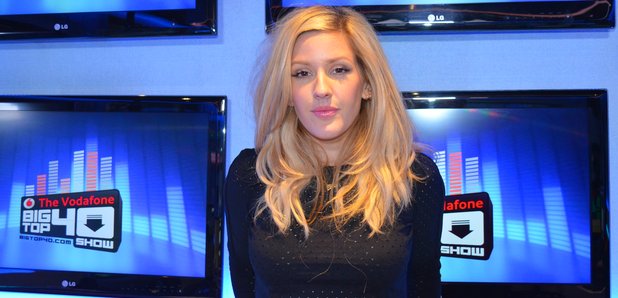 Ellie Goulding dropped in for a quick chat about her new 'Fifty Shades Of Grey' soundtrack single 'Love Me Like You Do', her running playlist and her favourite movie soundtracks.
2015 has started with a bang for Ellie Goulding. We are only in the third week of the year and she already has her brand new track 'Love Me Like You Do' filling the airwaves. The song is co-written by Max Martin (the man responsible for classics such as Britney's 'Hit Me Baby One More Time') and features on the official soundtrack for the eagerly awaited blockbuster 'Fifty Shades of Grey'.
This is the THIRD huge soundtrack Ellie has now been a part of with the previous two coming in the form of 'Mirror' from 'The Hunger Games: Catching Fire' and 'Beating Heart' from 'Divergent'. We asked Ellie what it was about her music which makes it so perfect for film. Here is what she said:
Ellie listed her favourite movie soundtracks too and some of them aren't what you'd expect.
Ellie Goulding fans out there may already now that the Halcyon singer's favourite way to stay fit is by going on huge runs. It's been reported that she runs at least 5 miles a DAY! Well we were lucky enough to delve into Ellie's phone and pick out exactly what she listens to whilst she runs.
Ellie also teased how she is looking to record a brand new cover of a well known song however as much as we pushed for her to reveal which one it was, she wanted to keep it a secret.
However she wasn't shy when naming her top three favourite songs EVER.
1. 'Jolene' - Dolly Parton
2. George Harrison - 'My Sweet Lord'
3. Fleetwood Mac - 'Dreams'