Hozier Performs 'Take Me To Church' On Saturday Night Live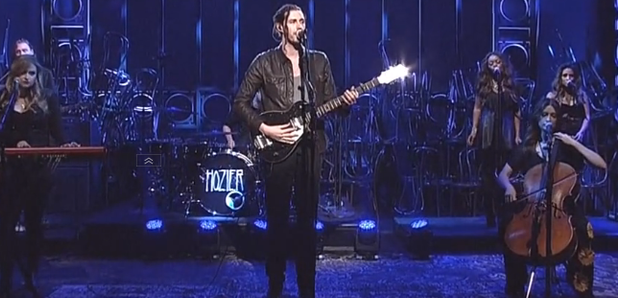 Hozier performs Big Top 40 hit 'Take Me To Church' on Saturday Night Live.
With the release of his self titled album last week, Hozier is very quickly finding his feet in the music industry performing his biggest track to date 'Take Me To Church' on the biggest show in America. The episode was broadcast on 11th October 2014 and was hosted by comedic actor and writer Bill Hader.
Dressed in a leather jacket and his hair up in a pony tail, the man from Bray, Ireland looked completely at home performing on the biggest stage in the world with millions of eyes watching.