It's a second week at Number 1 for Fred again..'s 'adore u'!
1 October 2023, 18:50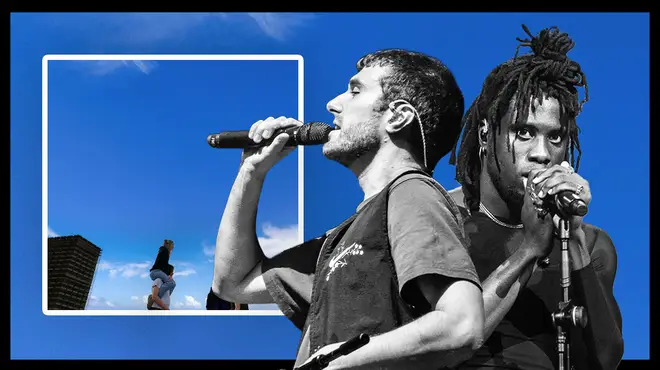 Fred again.. and Obongjayar have done it, a second week at Number 1 for 'adore u'. Meanwhile, Kylie Minogue joins the chart to discuss new album 'Tension', and new entries from Lady Gaga, Jung Kook, and more.
While Fred Again.. and Obongjayar are sitting pretty at Number 1 for a second week, Jung Kook and Jack Harlow were extremely close to taking over that top spot with new collaboration '3D'. The track is Jung Kook's second entry into the UK Top 10 in 2023, following August's Number 1 single 'Seven' with Latto.
Other new entries this week include a team up from The Rolling Stones and Lady Gaga. The 7 minute track 'Sweet Sounds Of Heaven' is the second single from The Rolling Stones' upcoming album 'Hackney Diamonds', and is new at Number 4.
Staying in the Top 10 for its 5th week, Kylie Minogue's 'Tension' is proving to be another hit for the pop goddess. Kylie joined Will to discuss her brand new album, her sixteenth across 35 years! Will decided to take a trip down memory lane and get Kylie to rank her songs without knowing what's coming next. Check out the clip below.
Elsewhere in the Top 40, *NSYNC bring the joy on comeback single 'Better Place'. Taken from the 'TROLLS Band Together' soundtrack, it's their first tune in 21 years - fans are clearly loving it, as it's new at Number 19.