Elton John's John Lewis Christmas Advert 2018 Leaked?
5 November 2018, 11:22 | Updated: 5 November 2018, 11:23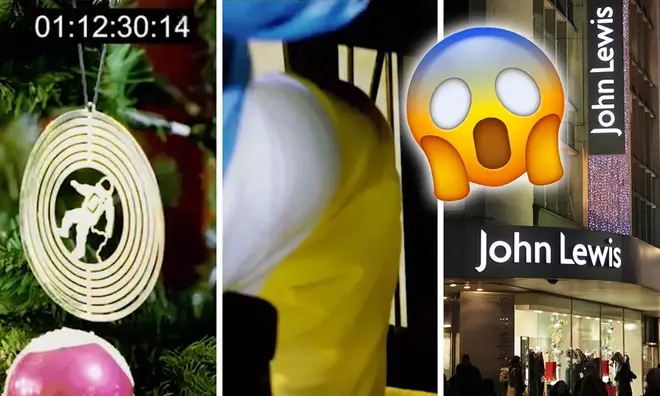 This year's John Lewis Christmas advert appears to have been leaked online and it 'confirms' Sir Elton John's 'Rocket Man' will be used as the song for the 2018 campaign.
Speculation is rife about who'll be singing this year's John Lewis Christmas advert song and now we might be step closer to knowing...
A Twitter user has shared a short clip apparently taken from the 2018 festive campaign and it 'confirms' the involvement of a very famous British singer.
> Best Albums To Buy For Christmas 2018: From Little Mix To Now 101
Sir Elton John has been tipped to feature in the department stores' advert, reportedly being paid £5 million to appear.
The video snippet looks to back that up with Elton's song 'Rocket Man' being used in the 'teaser trailer'.
The clip starts by showing a 'Rocket Man' inspired golden bauble hanging on a Christmas tree.
As the camera pans down, the opening notes of the song are played on the piano by a man dressed in a blue jacket and bright yellow trousers - and he looks a lot like Sir Elton!
The 1972 single is one of Elton's biggest hits and appears on his fifth album Honky Château.
John Lewis haven't confirmed any details yet about when we can see this year's Christmas advert. However, the last two adverts have been released on November 10th so keep an eye out over the next week...