Justin Bieber Shoots Into The Top 20 With 'No Brainer' As Drake Holds Number One Spot With 'In My Feelings'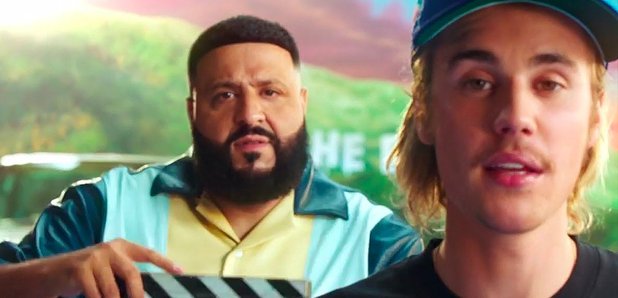 Drizzy Drake holds onto the crown with 'In My Feelings' ruing the number one spot for the second week, whilst Justin Bieber shoots into the top 20 with a very special summer sequel hit, 'No Brainer'.
It's the sequel to the absolutely enormous 2018 summer tune 'I'm The One', and now Justin Bieber is back with superstar mates DJ Khaled, Quavo and Chance The Rapper for ANOTHER ONE, and this time it's called 'No Brainer'.
> See this week's full Official Vodafone Big Top 40
Yup, the Biebs is back. As Drake continues to enjoy the enormous success of his banger and the #InMyFeelings dance challenge that took the internet by storm, the super star foursome of last year's summer hit have returned and promise to disrupt the chart, with 'No Brainer' shooting into the top 20 after only two days of release.
Little Mix and Cheat Codes took the number 2 spot from George Ezra's Shotgun, and Cardi B and J Balvin's 'I Like It' and Dua Lipa and Calvin Harris' 'One Kiss' made their return to the top 10!
Check out this week's Top 10...
10. Youngblood- 5 Seconds Of Summer
9. Jackie Chan- Tiesto
8. Maroon 5- Girls Like You ft. Cardi B
7. One Kiss- Dua lipa, Calvin Harris
6. I Like It- Cardi B,Bad Bunny & J Balvin
5. Jonas Blue- Rise ft. Jack & Jack
4. Clean Bandit- Solo ft. Demi Lovato
jhdhdhdhdh