Lady Gaga and Ariana Grande secure a month at Number 1 with 'Rain On Me'
14 June 2020, 18:52 | Updated: 14 June 2020, 18:56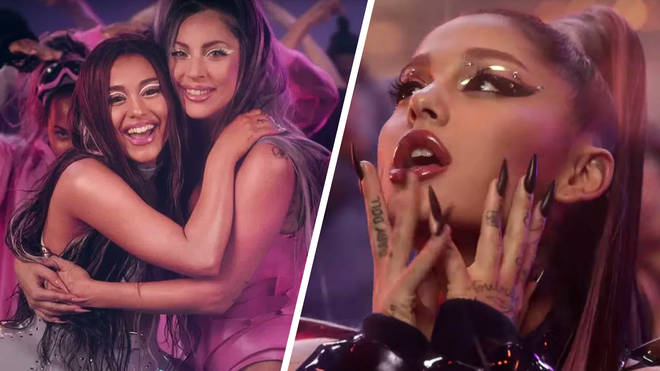 'Rain On Me' has now spent a whole month at Number 1 on The Official Big Top 40.
Ariana Grande and Lady Gaga look set to have one of the biggest hits of the year with 'Rain On Me'.
The track has now spent four consecutive weeks at Number 1 on the UK's biggest chart show.
They're just a week away from equalling The Weeknd's record for the song with the most weeks at Number 1 in 2020.
His single 'Blinding Lights' has spent five non-consecutive weeks at the top this year and it's been in the Top 5 ever since.
This week, the song stayed at Number 3 - just behind Topic's 'Breaking Me', also a Non-Mover at Number 2.
Surf Mesa joined Will Manning on the show as his track 'ily' climbed a place to its highest position of Number 6.
PS1 and Alex Hosking were also on Zoom to discuss their dance anthem 'Fake Friends'.
> See this week's Official Big Top 40 in full