Lady Gaga apologises for working with R. Kelly and pulls song 'Do What U Want (With My Body)'
10 January 2019, 10:38 | Updated: 10 January 2019, 11:57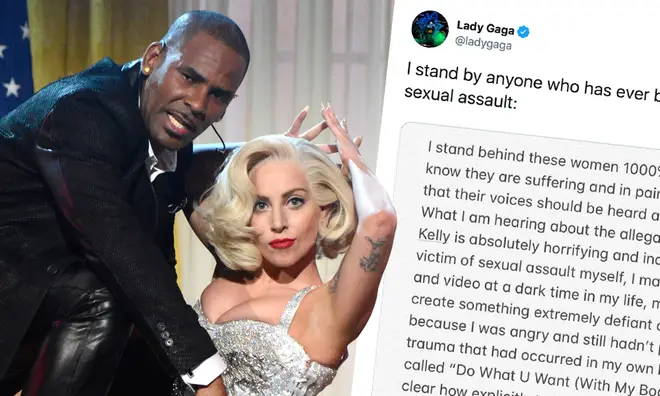 Lady Gaga has apologised for collaborating with R. Kelly, following sexual assault and abuse allegations against him.
Lady Gaga recorded the single 'Do What U Want (With My Body)' with R. Kelly in 2013 and has now said she plans to remove the song from download and streaming services.
The 'Ignition (Remix)' singer is accused by numerous women of sexual and physical abuse over the course of more than two decades.
> Dua Lipa has landed her own waxwork at Madame Tussauds London
A six-part R. Kelly documentary called Surviving R. Kelly was broadcast in the US on the Lifetime network last week, alleging that the singer had kept women trapped in his home, including some who were underage. Kelly has denied any wrongdoing.
Posting a statement on Twitter, Gaga wrote: "I stand behind these women 1000%, believe them, know they are suffering and in pain and feel strongly that their voices should be heard and taken seriously."
She said the collaboration with Kelly had been made at a "dark time" in her life and that the song's title - 'Do What U Want (With My Body)' - made "clear how explicitly twisted my thinking was at the time."
Gaga said she spoke "as a survivor of sexual assault myself" and apologised to fans for her "poor judgment [sic] when I was young, and for not speaking out sooner."
The singer is one of the most high profile of Kelly's former collaborators to come forward and condemn him. John Legend and Chance the Rapper both appeared in Surviving R. Kelly and have criticised Kelly's actions.
The documentary series has led to police in Georgia and Chicago launching a criminal investigation into the allegations and people in the US have been protesting outside Kelly's Chicago recording studio.