Legends Elton John & Britney Spears Are Number 1
28 August 2022, 18:57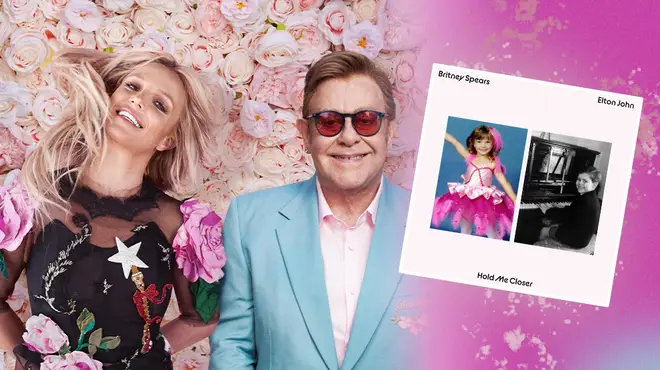 Elton John & Britney Spears' new collaboration 'Hold Me Closer' is this week's Number 1 on the Sky VIP Official Big Top 40, replacing last week's Number 1 'HISTORY' by Joel Corry & Becky Hill - it's the battle of the mega-collabs!
This week's highest new entry and entering straight to the top spot is the highly anticipated collaboration between (arguably) the King and Queen of pop, Elton John & Britney Spears.
'Hold Me Closer' is Britney's first new music since 'Glory' bonus track 'Swimming In The Stars' was released in 2020, and marks her first #1 in 9 years, 2013's 'Scream & Shout'. Meanwhile, this is Elton's second #1 of 2022, following 'Cold Heart' with Dua Lipa.
The track outsold last week's Number 1, Joel Corry and Becky Hill's 'HISTORY', and is sure to be a longstanding hit throughout the rest of the summer. Elton himself sent a voice note to Pandora expressing his happiness over the songs success, check it out below!
George Ezra's 'Green Green Grass' marked it's 15th week in the Top 5, nearly returning to the top spot at Number 2. Will George return to #1 next week?
David Guetta and Bebe Rexha's new collaboration 'I'm Good (Blue)' is another high new entry this week, at Number 4. The high energy bop samples 1999 europop hit 'Blue (Da Ba Dee)' by Eiffel 65, and is a sure-fire club anthem.
A high climber this week is Eliza Rose and Interplanetary Criminal's 'B.O.T.A (Baddest Of Them All)', up 4 places this week. Eliza popped into the studio to talk to Pandora about the song, check out a clip from the interview below (warning, includes lots of voguing).
Following it's use on TikTok, Chris Brown's 'Under The Influence' is a new entry at #33, and there's another re-entry for Coldplay, following their string of shows for their current tour. 'Viva La Vida' makes a dazzling appearance at #38.