Little Mix's 'Woman Like Me' Was Written By Jess Glynne And Ed Sheeran
1 October 2018, 15:31 | Updated: 31 October 2018, 15:42
Jess Glynne has revealed exclusively to The Official Vodafone Big Top 40 that her and Ed Sheeran wrote Little Mix's new single 'Woman Like You'.
Speaking to Marvin Humes and Kat Shoob, Jess confirmed that she was behind the new song, which features Nicki Minaj.
Yesterday, the girls confirmed on their socials that the new single would be released next Friday (October 12th).
> Little Mix Have Released Vintage Merchandise And We Want It ALL
Jess penned the track with Ed Sheeran and legendary songwriter Steve Mac (who wrote 'Shape of You', 'Strip That Down' and 'Symphony' to name a few) whilst working on her new album Always In Between.
"I wrote that song for me with Ed and Steve Mac... [but] the writing process with an album changes and directions change, and it just didn't fit with where the album was going," Jess said.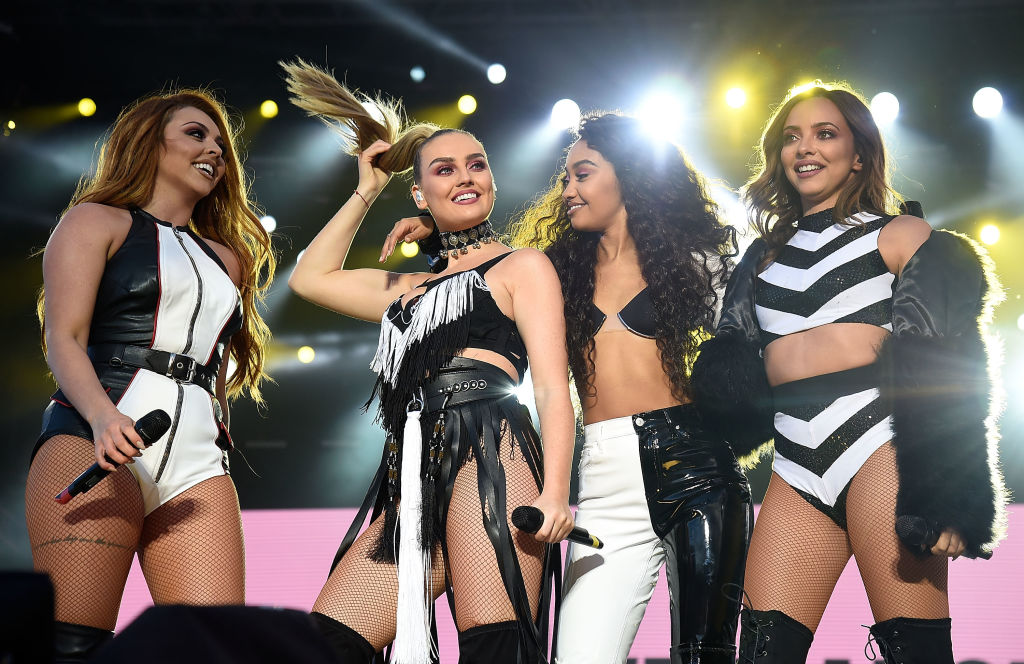 Credit: Getty Images
"The girls wanted to use it and I love them, we're cool, and they recorded it and it sounded great," she confirmed, "They got Nicki on it, which is really exciting, and they're making the most of it".
"It was going to be one of my main songs a while ago... we had to change some of the lyrics a little bit just to suit them".
Jess says she doesn't feature on the new song though you might hear the odd vocals from her: "I'm not on the song - there is a few, little things they might have kept on there".
New single.#WomanLikeMe feat. The Queen @NICKIMINAJ is coming.
the girls x pic.twitter.com/XJR21YX6wq

— Little Mix (@LittleMix) September 30, 2018
"Unfortunately, I was away when they recorded it...[but] I've spoken to the girls on the phone - it was fun to do".
Both Jess and Little Mix are getting ready to release new albums before the end of 2018.
Jess is bringing out Always In Between on October 12th, the same day that 'Woman Like Me' drops. Meanwhile, Little Mix are expected to follow-up the single release with their fifth studio album expected out in November.
Hear more from Jess Glynne on The Official Vodafone Big Top 40, Sundays from 4pm.