Little Mix perform with Pride flag in Dubai where homosexuality is illegal
25 March 2019, 11:58
Little Mix have performed 'Secret Love Song' alongside a rainbow LGBTQ+ flag in Dubai, where being gay is illegal.
Perrie, Leigh-Anne, Jesy and Jade were performing at The Assembly in Dubai on Saturday night (March 23rd).
The group took a powerful stand against UAE's anti-homosexuality laws during their performance of 'Secret Love Song'.
> Little Mix confirm new single and it's not from 'LM5' album
As the girls started singing 'Secret Love Song', a giant rainbow flag was waving on the screens behind them.
The United Arab Emirates has strict rules concerning homosexuality and the promotion of LGBTQ+ imagery.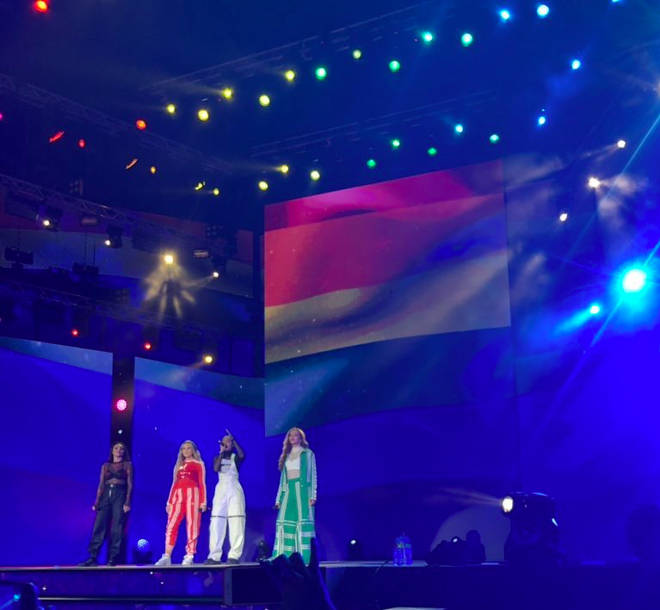 Since the track's release in 2016, the song has become a bit of an LGBTQ+ anthem as it's about having to hide away love.
The flag was waving as the group sang the chorus, which includes the lyrics: "Why can't I hold you in the street? / Why can't I kiss you on the dance floor? / I wish that it could be like that / Why can't it be like that?"
Jade Thirlwall has previously said that she had LGBTQ+ rights in mind when they released the single and music video.
Fans on Twitter praised the group for taking a stand against the laws, which can come with heavy punishments.