Matt Lucas' 'Thank You Baked Potato' is Number 2 in the UK chart
5 April 2020, 18:57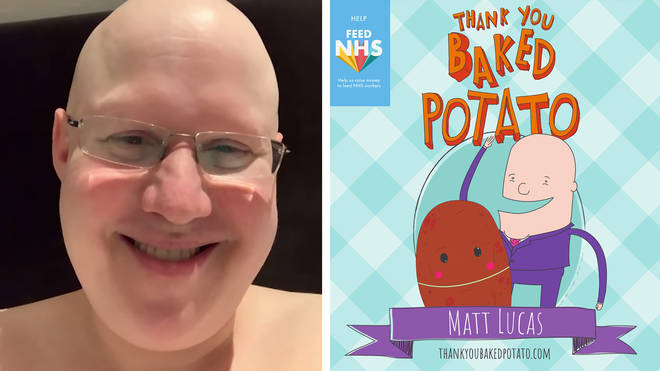 Matt Lucas' 'Thank You Baked Potato' has entered The Official Big Top 40 at Number 2 this Sunday, with the song raising money for the FeedNHS campaign in the wake of the coronavirus pandemic.
Matt Lucas' charity, baked potato-based song has entered the UK's biggest chart show at Number 2.
'Thank You Baked Potato' is a reworking of his famous 'Baked Potato song' - which first aired on TV's Shooting Stars 20 years ago - with all proceeds going to the FeedNHS campaign.
The new version includes lyrics such as "wash your hands and stay indoors, thank you baked potato, only go to grocery stores, thank you baked potato" in order to promote public health advice amidst the coronavirus crisis.
Will Manning revealed to the news to Matt on the phone, who said: "Thank you to everybody who downloaded it, you can still download it on thankyoubakedpotato.com, all the proceeds go to FeedNHS."
'Thank You Baked Potato' was only released on Friday but its had enough streams, downloads and radio play in just two days to rocket into the UK charts, just behind Little Mix's 'Break Up Song' at Number 1.
Jake Quickenden's 'Quarantine Song', which is also fundraising for the NHS, is another New Entry in this week's Top 10, entering The Official Big Top 40 at Number 9.
The I'm a Celeb and Dancing on Ice star also spoke to Will on the show about why he decided to record the track.
There were also three songs from Bill Withers' in this week's chart - 'Lovely Day', 'Lean On Me' and 'Ain't No Sunshine'. It comes after the legendary soul singer passed away on Monday, aged 81.
> See this week's Official Big Top 40 in full