Miley Cyrus' 'Flowers' Number 1 for Two Whole Months
12 March 2023, 18:54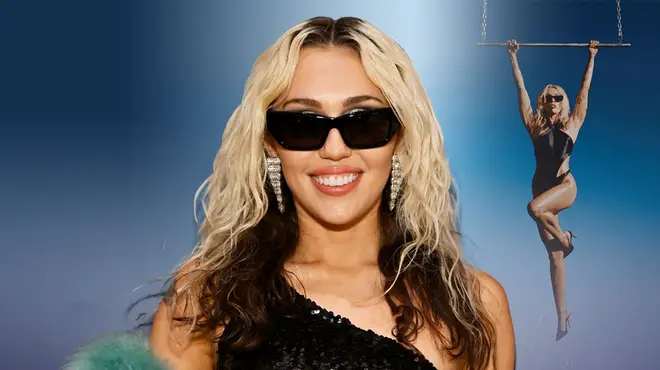 After releasing her latest studio album 'Endless Summer Vacation' last Friday, Miley Cyrus' 'Flowers' continues to dominate the charts, now Number 1 for two consecutive months on The Big Top 40. What an achievement for Miley!
Elsewhere in the top 10, brand new entries from Calvin Harris & Ellie Goulding and Mae Muller have entered straight into the Top 3. Calvin and Ellie's 'Miracle' is the latest collaboration between the pair, following 'Outside' in 2014 and 'I Need Your Love' in 2012. Will the trance inspired single be a new Number 1 for this 'miracle' duo?
This year's Eurovision is kicking off to a big start, last week the Swedish entry Loreen's 'Tattoo' entered the chart, and this week it's time for the UK entry. It was announced that Mae Muller would be taking the stage in Liverpool, with the song 'I Wrote A Song'. We wish all the luck to Mae Muller!
Check out the full Top 10 below:
This week's guest was the incredible Niall Horan, who's latest single 'Heaven' continues to strong in the Top 5. Niall joined Will in the studio, to talk about his new album 'The Show', due for release on June 9.
Niall is also a judge on The Voice, so Will decided to see if Niall would spin his chair for his voice. Turns out, it wasn't Will's voice, but Niall's X Factor audition... Check out the clip below!
Our other guest of the week, Mae Stephens, came to talk about her viral it 'If We Ever Broke Up'. Mae spoke to Will about recently quitting her job to sign a record deal - that's how you start 2023.
Other new entries this week into the Top 20 include Heather Small's 'Proud' (feat. The Young Voices Choir), 'Feels This Good' from Sigala, Mae Muller & Caity Baser feat. Stefflon Don, entering at Number 6 and 12 respectively.
'Promise' by BTS' Jimin and 'Mother' by Meghan Trainor storm into the chart at Number 29 and 30 respectively.