Miley Cyrus Continues Her Chart Reign With 'Flowers'
29 January 2023, 18:59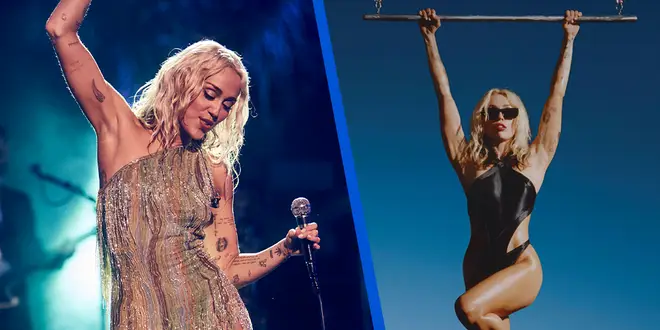 Miley Cyrus has topped the chart once again with her smash-hit 'Flowers', here's everything that happened on this week's Sky VIP Official Big Top 40...
'Flowers' lands the Number 1 spot for the second week in a row after Miley Cyrus makes a serious musical comeback after dropping the song on January 12 – that's one way to kick off the new year!
Before Miley's reign began on The Sky VIP Official Big Top 40, Lewis Capaldi had the top spot, this week he continued to make his mark on the chart with songs 'Forget Me' and 'Pointless' claiming Number 8 and 12 respectively.
Taylor Swift's 'Anti-Hero' domination isn't over yet as the pop icon nabs the last spot of the Top 10.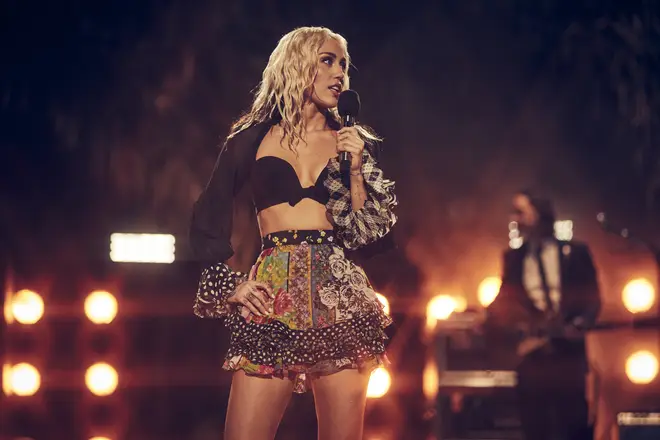 Plenty of new entries charted during January 29th's show! Sam Smith had the highest new entry with 'I'm Not Here To Make Friends', followed by Pink's 'TRUSTFALL', KSI's 'Voices', Switch Disco's 'REACT', and Rita Ora's 'You Only Love Me' all claimed their first spots on the Big Top 40 – what an action-packed week!
James Arther swung by the studio to talk about his latest tune 'Work With My Love', a collaboration n with Brazilian DJ Alok who joined via video call. The duo spoke about the hot new song that landed in the 27th spot on the chart and they played a game whilst they were here!
Our sister station's very own Radio X presenter Dominic Byrne quickly soared to Number 23 with 'Holy Water' featuring Abigail DB – and he even called in to chat about his decision to drop the tune!
Speaking about the song's success in the interview with Will Manning, Dom said: "It's been such a real surreal week – know a lot of people use that word – but it really has!"
Will asked the fellow presenter if Dom had caught "the bug" for releasing music, and it seems that might be the case! Byrne said: "I do genuinely have about 40 songs that I wrote years ago that I haven't done anything with.
"So I don't know now whether I need to start doing more of this," he explained, saying that he might continue to "ride this wave" – we hope so!
Another big tune this week comes from Mimi Webb with her latest single 'Red Flags' which landed at Number 5, the track is from her highly-anticipated debut studio album, 'Amelia', which will drop in March.