Miley Cyrus Number 1 for Six Consecutive Weeks
26 February 2023, 18:56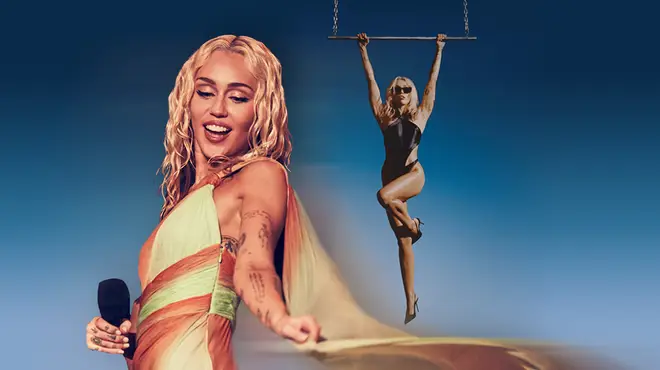 Miley Cyrus has now made it sixth consecutive weeks at Number 1 with her smash hit single 'Flowers'. Taken from her new studio album 'Endless Summer Vacation', due for release on the 10th March. Miley's website also supposedly is teasing something new, with a countdown for just 24 hours from now. Could this new announcement continue Miley's Number 1 streak? Jax Jones & Calum Scott's 'Whistle' could be fighting against Miley for that Number 1, as it reaches a new peak of Number 2 following an impressive performance on Love Island. Check out the full Top 10 below!
P!nk's 'TRUSTFALL' drops one to Number 3, but still holds steady in the Top 5. When P!nk joined Will in the studio last week, she mentioned that she's been loving Miley's 'Flowers', and sang a part of it! Check out the amazing cover below!
Niall Horan's first single off his new album 'The Show' climbs to Number 4, 'Heaven' is on its way to potentially becoming Niall's first solo UK Number 1. Can you make it happen?
Mae Stephens has her first ever entry into The Big Top 40, and she's straight into the Top 10! The viral TikTok song is entering at a very impressive Number 9. With previous TikTok hits becoming Number 1s, could Mae Stephens be off to a very impressive debut Number 1?
This week's guest Lizzo came into to chat about her new single 'Special' featuring SZA. Lizzo discussed her upcoming tour, and confessed her confusion over people who cry at her concerts - it must be because she's just that good! 'Special' is up 5 to a new peak of Number 16.
Will also asked Lizzo about the trademark of her infamous lyric "I just took a DNA test turns out...", check out the clip below!
New entries this week include a huge fourth collaboration between The Weeknd and Ariana Grande, they've remixed the 2016 track 'Die For You', taken from The Weeknd's album 'Starboy'. The powerhouse vocal track enters at Number 30, and is sure to be a big climber next week.