Miley Cyrus's 'Used To Be Young' Is Number 1!
3 September 2023, 19:02 | Updated: 3 September 2023, 19:05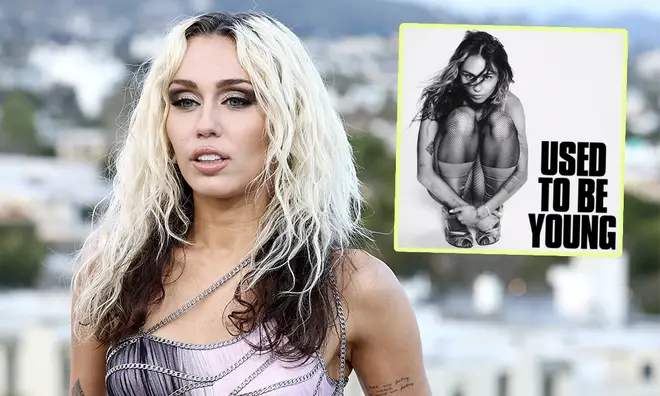 Miley Cyrus has done it again as her heart-wrenching anthem, 'Used To Be Young' climbs to the top of the chart!
After the incredible success of 'Flowers', Miley Cyrus has demonstrated yet again with her latest single 'Used To Be Young', why she's such a formidable contender in the pop industry. Congratulations Miley!
Let's be honest, we haven't stopped sobbing at this song since it was released last week. Miley described her latest track as, "honouring who we've been, loving who we are and celebrating who we will become".
This isn't Miley's first rodeo when it comes to chart success, especially in recent months when the lead single 'Flowers' from her eighth studio album 'Endless Summer Vacation', absolutely dominated the chart. Spending a whopping 2 months at Number 1, we're keeping our fingers crossed that Miley can replicate the same jaw-dropping success with 'Used To Be Young'
Elsewhere in the Top 10, Doja Cat's 'Paint The Town Red' climbs to Number 2, Joel Corry, MK and Rita Ora's dance banger 'Drinkin'' is up at Number 6, and Selena Gomez's hotly-anticipated new single 'Single Soon' lands at Number 10.
After the monunental worldwide reaction to Kylie Minogue's summer anthem, 'Padam Padam', her brand new single 'Tension' enters the chart at the Number 3 spot. Ahead of the release of her SIXTEENTH studio album of the same name, Kylie-mania has certainly not slowed down. Could we see 'Tension' follow in the footsteps of her big sister, 'Padam Padam' and make it to Number 1?
New entries this week include Nicki Minaj with 'Last Time I Saw You', entering at Number 25, as well as a brand new one from Timbaland, Nelly Furtado and Justin Timberlake! 'Keep Going Up' lands at Number 34.
Also, in at Number 31, is 'Where Do We Go From Here?' by ABBA legend, Agnetha Fältskog, proving that age is well and truly just a number as she releases this incredible solo single at aged 73!