Sam Smith opens up about cancelling their new album release
26 April 2020, 18:51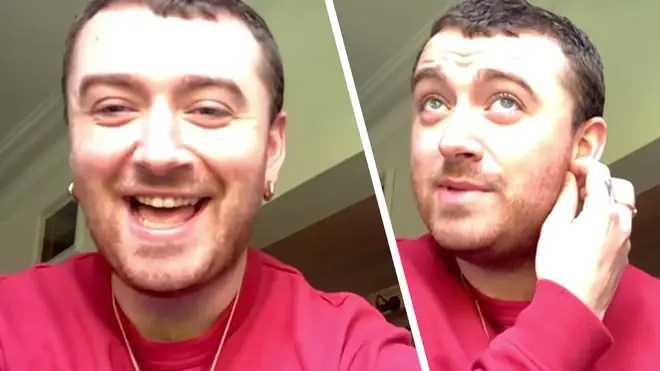 Sam Smith explains why they decided not to release 'To Die For' next month on The Official Big Top 40.
Sam Smith has explained to The Official Big Top 40 why they decided to pull the release of their new album.
Sam's upcoming third record was originally titled To Die For. Speaking to Will Manning on the UK's biggest chart show, the singer shed some light on why they choose to postpone next month's release date.
"I had the word 'die' in my album title and it's just not right, right now," Sam told Will, "It's not sensitive [and] I always want to be sensitive to my fans."
"My album was coming out mid-May so I felt we had time to pull it back. Even the album cover, Will, I had hands all over my face and we're not meant to touch our faces right now. It was just not good," Sam joked.
"I changed the album title, pulled it back. When everything's settled and the world's in a better, calmer place then I'll release it."
However, the 27-year-old star decided to stick with the release of the album's next single. 'I'm Ready' with Demi Lovato reached a new peak of Number 11 on this Sunday's Official Big Top 40.
Captain Tom Moore, the 99-year-old veteran who has raised well over £25 million for NHS charities, was also on the show. His cover of 'You'll Never Walk Alone' with Michael Ball was last week's Number 1 but slipped to Number 2 this week.
The charity cover of Foo Fighters' 'Times Like These', featuring the likes of Dua Lipa, Anne-Marie and AJ Tracey, took the top spot on the UK's biggest chart show this Sunday.
> See this week's Official Big Top 40 in full