Shawn Mendes absolutely nails Never Be The Same by Camila Cabello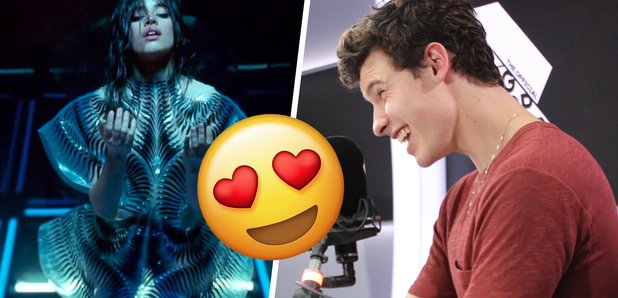 The boy can definitely reach those high notes!
The oh-so-lovely Shawn Mendes dropped by to see Marvin Humes & Kat Shoob on The Official Vodafone Big Top 40.
Shawn's new single 'In My Blood' is sounding huge right now and has been a Top 10 hit for the Canadian singer. He revealed how it came about and the Kings of Leon concert that inspired the track.
There's also been lots and lots of talk about potential collaborations on Shawn's new album and our detective Marv wanted to get to the bottom of the rumours.
> Top Chart Hits: 20 Of The Best Pop Songs Of 2018
Shawn's been hanging out with Niall Horan, Harry Styles and Liam Payne recently... so does a member of One Direction make an appearance on the album?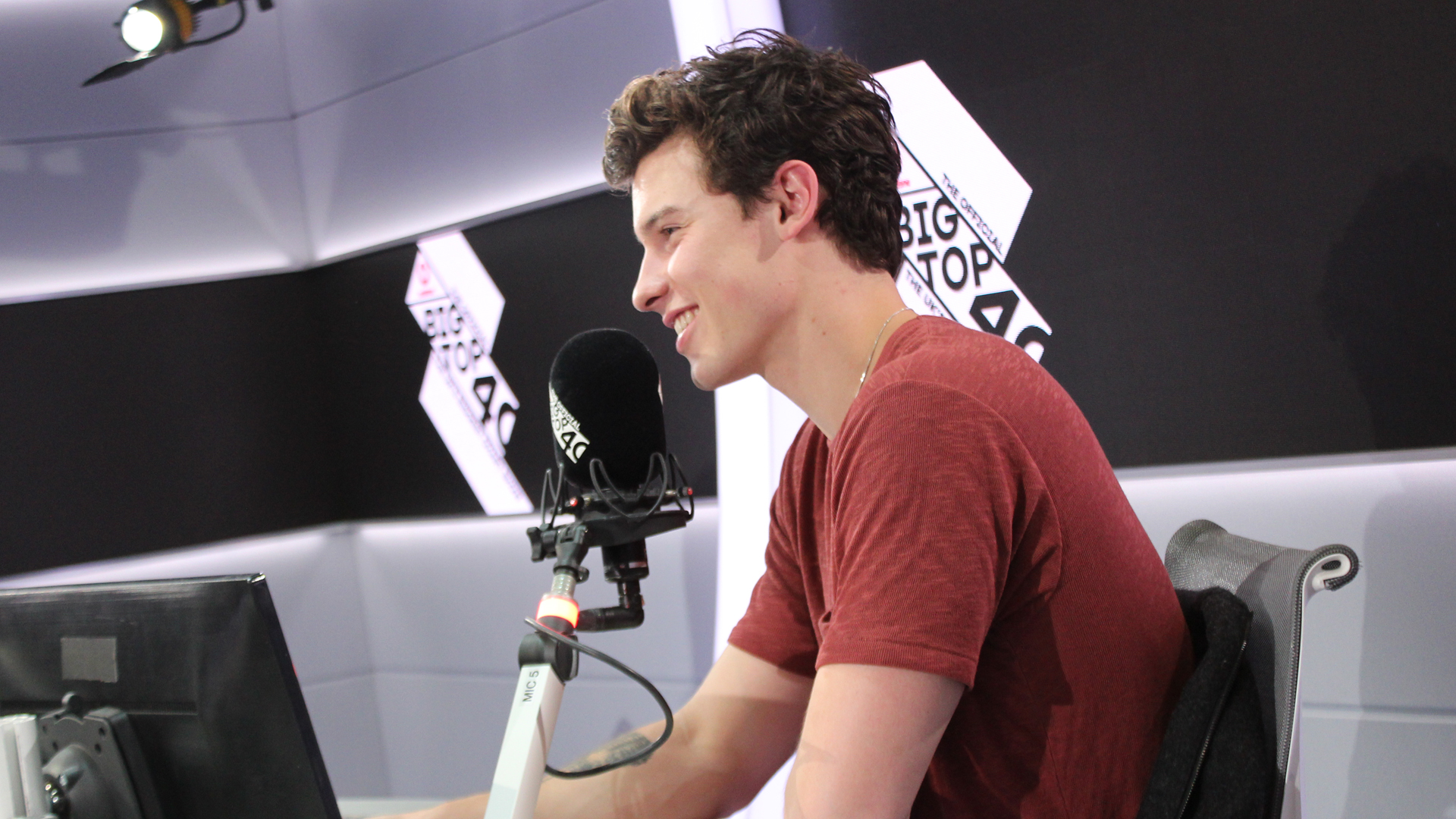 Sadly, there's no boy band stars on the new EP but Shawn did say that there are some collabs to look out for.
As with all of our guests, Shawn had a go at playing our old school, classroom instruments. He serenaded us with a beautiful lil' live version of 'Treat You Better' on the kids' keyboard.
Shawn also confirmed he's coming to the UK for some shows very soon, had a go at auditioning to be James Bond and absolutely nailed the high notes of Camila Cabello's Never Be The Same! We'll let him off that he almost forgot the words...
> Where did 'In My Blood' get to on this week's chart? See the full Top 40!
So we made Charlie Puth pick between BFFs Shawn Mendes and Liam Payne...