Sia Performs 'Elastic Heart' Live On SNL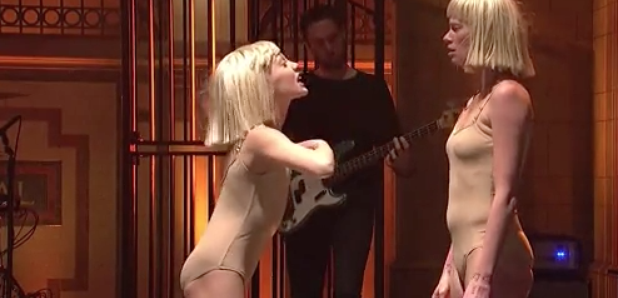 Sia performed her latest track 'Elastic Heart' on the U.S.A's biggest stage, 'Saturday Night Live'.
Sia dropped the music video for 'Elastic Heart' last week and it has proved extremely popular, gathering approx 60 millions views since it's release on the 7th January (that's 10 million views for the video per DAY). In the video we see young dancer Maggie Ziegler and actor Shia LaBeouf in an artistic dance.
It was only a matter of time before Saturday Night Live came knocking at Sia's door for an exclusive performance and boy did she deliver! The performance mirrors the music video however Shia Labeouf's part has been recast as a female dancer instead. It's not known whether this decision was on purpose or if Shia just wasn't available.